Top 12 Best Laos Adventure Activities
Located in Southeast Asia, Laos is a dream destination for brave travelers seeking a hidden corner of Asia. Travel to Laos, you will see Laos is not only peace in the life way, but it also is beautiful in landscape. If you are really adventurous lovers and finding outdoor activities, Go Laos Tours will offer to you the list of top 12 adventure activities in Laos.
1. Kayaking at Four Thousand Islands
Si Phan Don (Four Thousand Islands) is one of the suitable destinations for many people to kick back and relax, but this stretch of the Mekong has so much to see to spend your entire time in a hammock. Most of the travelers come here and enjoy the time with a variety of activities as Kayaking. Paddle through gentle waters, and a few more challenging spots, take in the breathtaking views and make a stop at villages and islands as you meander along the river. If you luck, you will have an amazing chance to spot the endangered Irrawaddy dolphin.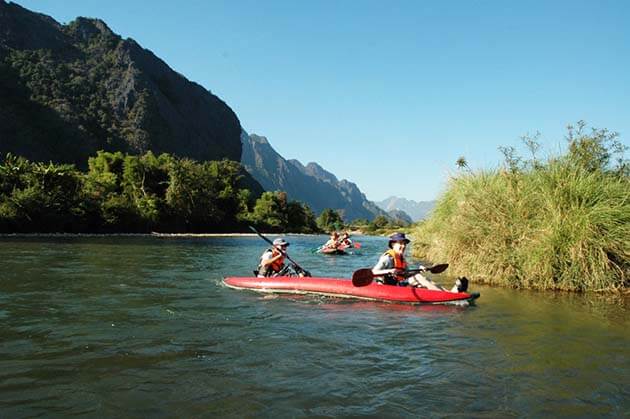 2. Rock Climbing in Vang Vieng 
Most of the hiking trips in Laos focus on Vang Vieng's backpack tourism center, with over 200 marked and bolted routes for beginners, intermediate and advanced levels. To climb more, head to the center of Laos, ThaKhek, where Green Climber Home runs a climbing camp at the base of some beautiful karst, boasting one of the easiest overhangs in the world to learn.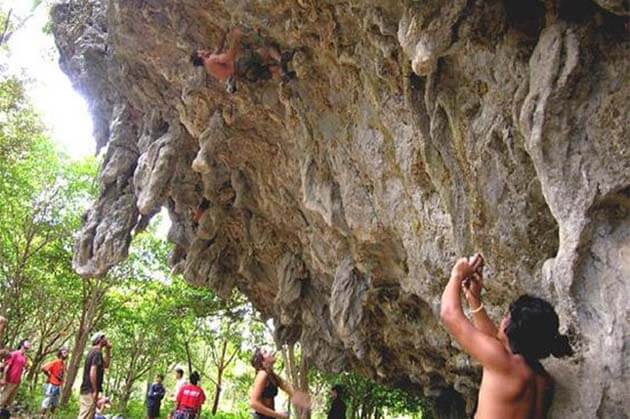 3. Ziplining through Primary Forest
For a truly unique experience, thrill-seekers should head to northern Laos to join the Gibbon experience. Flying at high speed through lush forests and valleys on zip ways up to 500 meters long will satisfy all your fantasy of adventure. An interesting part of the three-day trip is staying in tree houses accessible only by zipline. The surrounding forest is home to black gibbons and the cost of experience helps support the preservation of their habitat. Between picking leeches out of your cage and wriggling tigers, you will be yelling with excitement.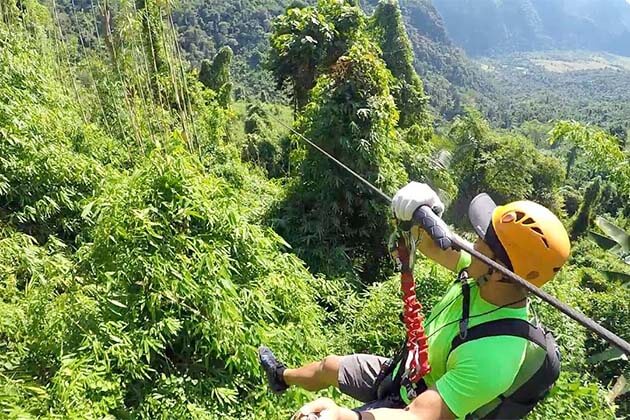 4. Discover the Ancient Khmer Temple Ruins
If you like the ancient architecture, Wat Phu, an ancient Khmer temple in Champasak province, is a place not to be missed. Discover the ornate crumbling temples and palaces, situated beautifully along the slopes of the Phu Pasak Range. Though on a much smaller scale than Angkor Wat, Wat Phu is a Unesco World Heritage site with no crowds. Immerse yourself in the nearby sultry Champasak village, where you can enjoy a spa, good digging, an outdoor cinema and a slow pace of life on the river.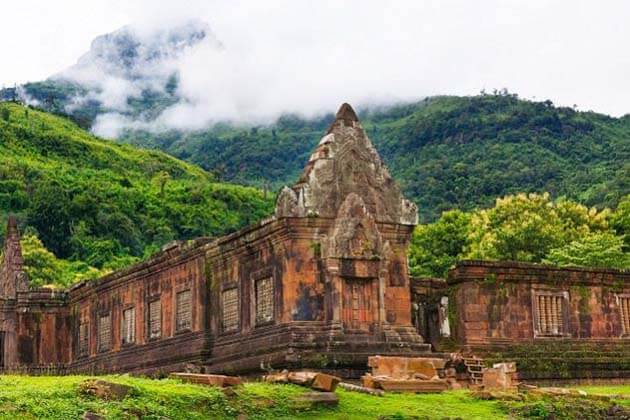 5. Trekking to '100 Waterfalls'
Trekking to the '100 waterfalls', including the disturbance of a series of waterfalls in northern Laos, was only discovered in 2008 and is becoming increasingly popular among those visiting the sleepy village of Nong Khiaw, the place for trekking and kayaking. The great thing about walking 100 Waterfalls is that you often immerse yourself in water, grapple with ropes and splash through streams, so the heat of Laos is usually less of a problem. Eco-conscious outfits Go Lao Tours offers one-day trekking trips.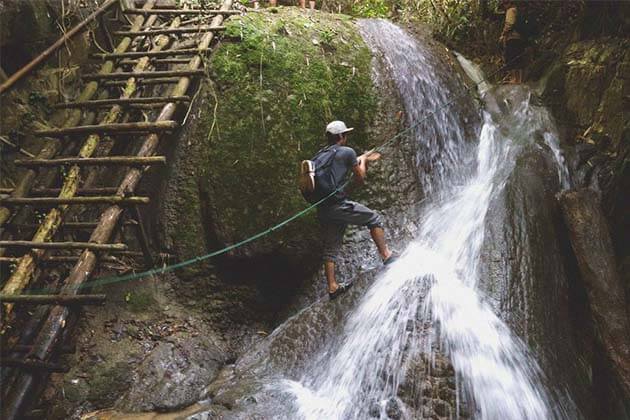 6. Boating through the Limestone Cave 
One of the highlights of the trip to Laos is the visit to Tham Kong Lo cave. Hidden deep in the wilderness of central Laos, this limestone cave is an inspiring 7km long, 90m high and home to bats and spiders that eat birds. Hop onto a small boat and control the vast stretch of river in almost complete darkness but because of the light of your captain's headlights and a flashlight. As part of the tour, you can also go halfway and explore a heavily lit forest of stalactites.
7. Visit the Vieng Xai Bomb Cave
The vast Vieng Xai cave system is one of the most important and unusual historical sites in Laos, where the country remains. During the Vietnam War, there are over 20,000 people lived here to escape the relentless bombing. They built a hospital, a market and even a theater in the network of 450 caves. Once you come here, you will be amazed by the ruins in Vieng Xai cave.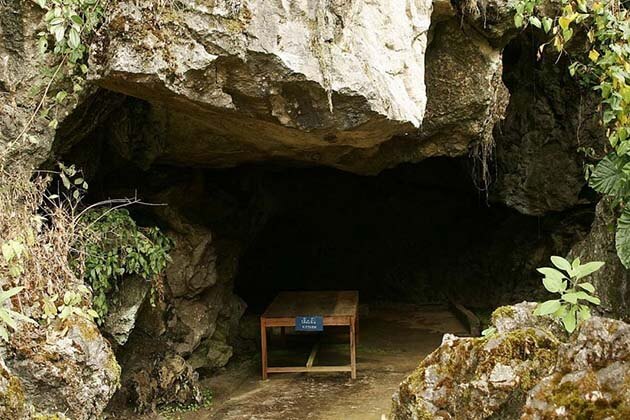 8.  Cycling to the Countrysides in Laos 
Never mind if you take a group tour or go alone, cycling is one of the best ways to enjoy the breathtaking scenery of Laos. En route, enjoy the beautiful natural frame, meet locals and experience the remote and inaccessible parts of the country. From taking a gentle road through rice paddies to mountain biking and winding through the jungle, there's a two-wheel adventure that's right for everyone. Most tourist destinations have bicycles to rent, but Luong Namtha, Udomxai, Luang Prabang and Vientiane are one of the top places for cycling.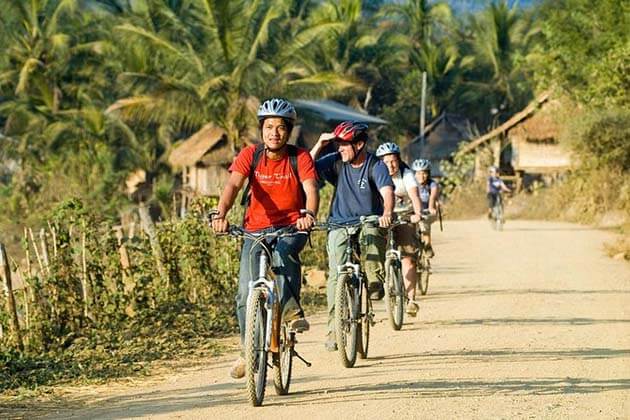 9. Trekking to the Remote Katang Villages
Trekking to the Katang villages of Dong Phu Vieng National Reserve will not miss in the list
Laos Adventure Tours
. After a day of walking through the sacred forest, the trekkers will have an amazing opportunity to live with the local Kangta village. Enjoy the traditional food of the locals, and hear the story behind, which is surely an unforgettable time in your
Laos Tours
.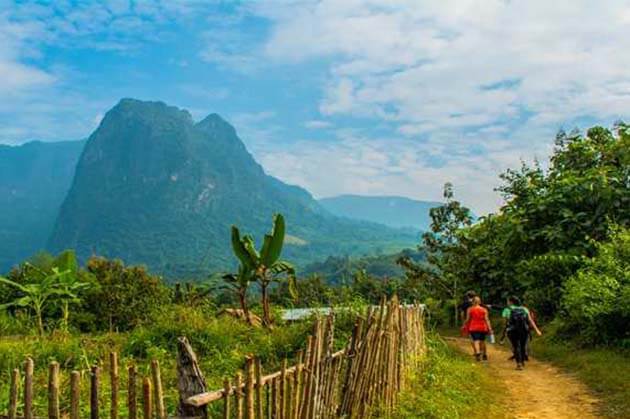 10. Hot Air Balloon in Vang Vieng
the polar opposite to caving, hot air ballooning is a rather gentler sort of adventure. Get up early and take to the skies of Vang Vieng for magnificent sunrise views of the Nam Song winding its way through the picturesque countryside.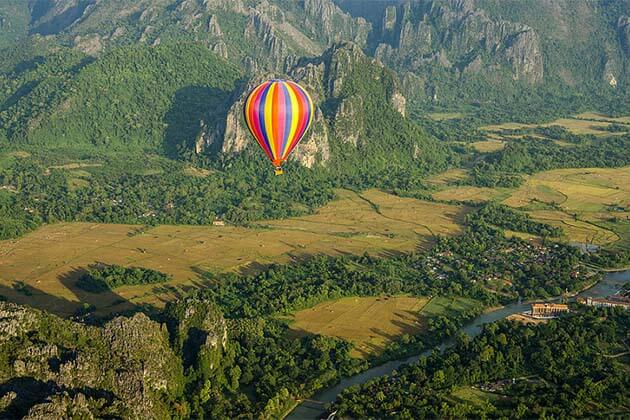 11. Caving in Laos
Laos's famous limestone karsts, a network of caves lies waiting to be explored by those who don't mind adventuring in confined spaces. There are several options for the intrepid cave enthusiast, and Vang Vieng is only the most famous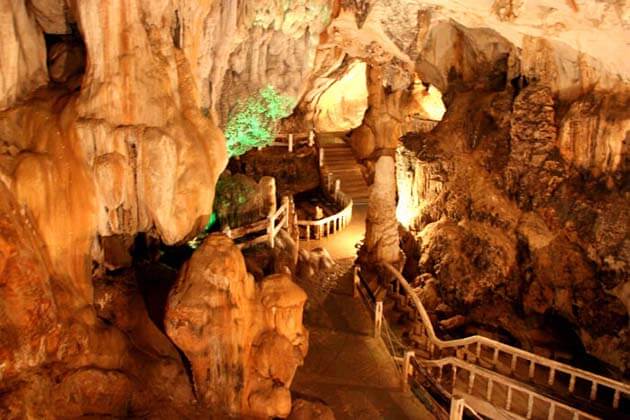 12. River Tubing in Laos 
Vang Vieng is the paradise of outdoor activities, one of them, river tubing is also lie in the list, which involves lying on a rubber ring and floating down the Nam Song, which the visitors call the riverside bars for drinks along the way. It once had a dubious reputation owing to its popularity with inebriated backpackers, but its appeal has widened and these days it's a relaxing activity in the morning quiet (it gets busier in the afternoon).