Elephant Festival Sayabouly 2020 is from 21-28 January 2020 with 70 elephants. Detailed schedule to be published close to the festival date.
If you are planning to Laos Trip in February, surely you cannot miss this event. Every year, the annual Elephant Festival is taken place in Sayaboury Province this February. This festival will last from February 17th to February 19th and all authorities often prepare the accommodation and facilities for the event for several months.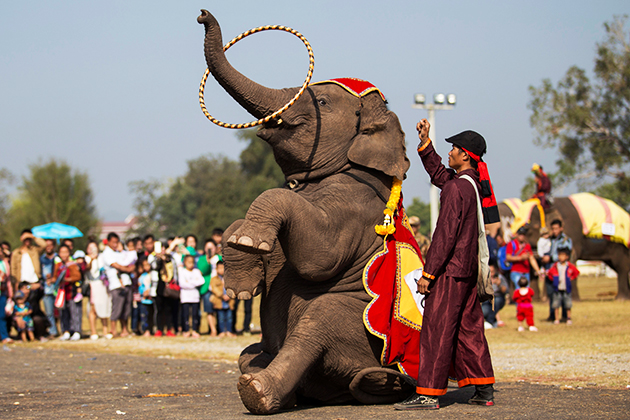 Elephant Festival is established with the aim to raise the awareness of people about the endangering situation of the elephant which has become scared due to hunting and logging. Additionally, this occasion is also to celebrate the ancestral tradition of elephant domestication. And this year, Elephant Festival begins on February 13th but the official opening ceremony is on 17th February. There are 68 elephants taking part in this event.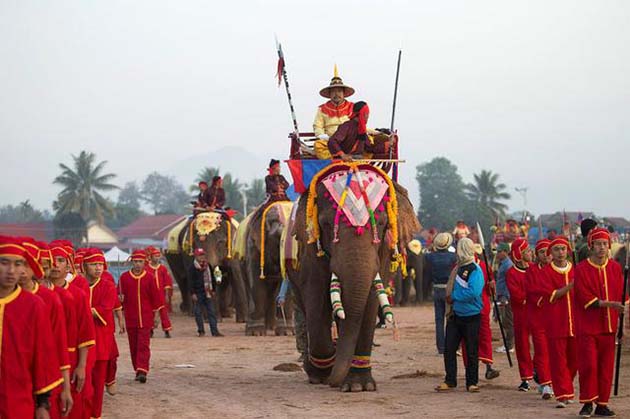 The province's Hongsa district is the first area held in 2007 and now after 10 years established annually, the number of visitors has risen from 10,000 to over 100,000 people in 2016. The authorities expect that this year it will even crowder. Together with the increase in visitor, the number of accommodation and leisure facilities such as a guest house, hotel, resorts, etc has risen from 169 (2014) to 192 (2015). In addition, Sayaboury Province has supported for home-stays in five villages of the main town with local residents with a bed and meals.
This year, the festival will include elephant shows, Baci ceremony, a beautiful elephant contest, an area of showing how elephants are trained, elephant bathing and the most special feature is elephant riding which gives you a chance to ride a real elephant. There is also the presence of some active conservation group in the festival associated with the main purpose of the festival.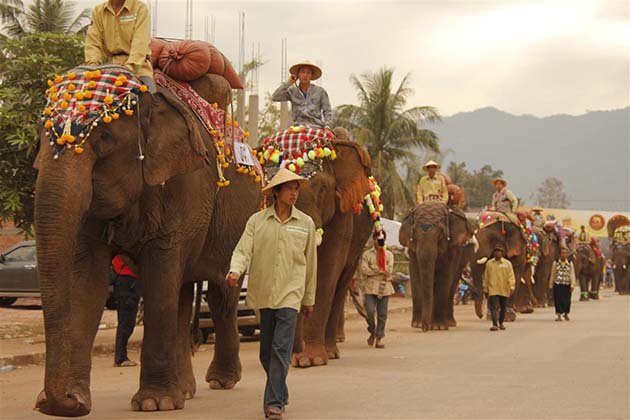 In order to make it easier for traveling, Mr. Chanpheng Khammountha, an event organizing official, has shown us some ways to visit Sayaboury from Vientiane and Thailand. He said the only means of transportation to get there was by land since there was no flight here. If you wanted to reduce travel time, you could fly to Luang Prabang and continue by land, with the road trip taking about two hours. Definitely, a road trip would offer you a great chance to encounter the beauty of the countryside and witness the local daily life.
Another option for you is traveling by road from Vientiane, your route will be Sangthong District – Sanakham District (Vientiane Province) –Paklai District – Phieng Districts (Sayaboury Province) before reaching the provincial capital. The total amount of the trip is about seven hours.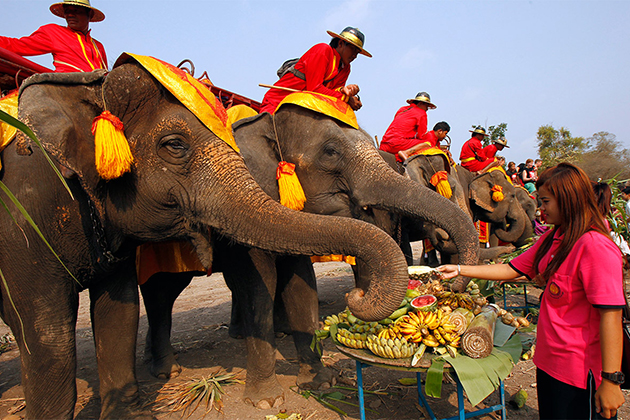 For those who want to save money, here is a chance for you, there is only one bus a day reaching Sayaboury Province, which leaves at 6 PM. Besides, two minibusses are ready to take you from Vientiane to Sayaboury from 8 AM to 12 Am every day. The starting point is Sikhay Village which I near Sikhay Market.
From Thailand, all you needed is passing the international border between Thailand and Laos, from Thailand's Uttaradit Province to Phoudu in Paklai district, Sayaboury Province.