Duration: Half day
Date: Optional (available all time)
Start/End: Vientiane/ Vientiane
Tour Routes: Wat Si Saket- Wat Ho Phakeo – the Presidental Palace – Patuxai Monument – Great Sacred Stupa
Tour Type: Explore and Experience
Tour Customize: Absolutely! (Feel free to tell us about your requirement)
Guides: Local Guide (Available in English and other languages if requested)
Transportation: Private car or minivan
Vientiane – Wat Si Saket
Pick you up from your central Vientiane hotel at 9.00 am, begin your 6 hours private tour, and settle inside your private with the vehicle with your guide. Then, the first stop was Wat Si Saket, which was the main temple to penetrate the interior of the Siamese forces in 1828, which was the reason for creating the tempest temple in Vientiane with its unique appearance to Sisaket.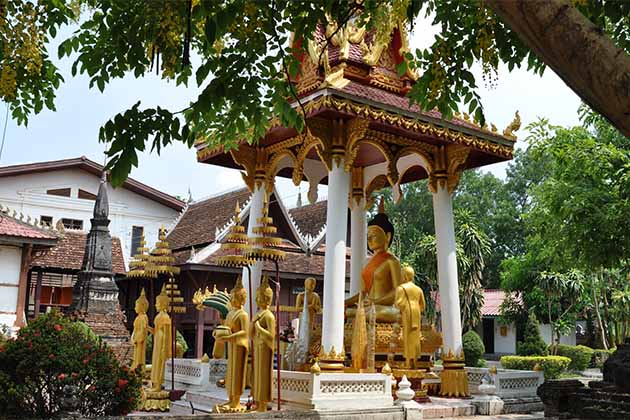 Wat Ho Phakeo
The next stop is Ho Pra Keo or Wat Ho Phakeo. The Ho Pha Keo Temple is one of the most established temples of the Laos capital. It was a genuine temple whose intention was to oblige the acclaimed Emerald Buddha. The ho Pra Keo was the construction from the nineteenth century in the King Annouvong dynasty.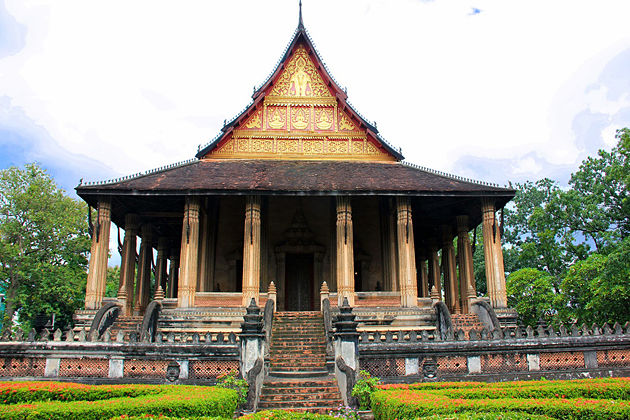 The Presidental Palace
Next, visit the Presidential Palace, the building of the elegant Presidential Place on Lane Xang Street was the first beginning in 1973. It was planned by neighborhood draftsman Khamphoung Phounekeo. In 1975, the political change took over by the socialist Pathet Lao, the building was not finished until much later. In 1986, the Presidential Palace, at last, opened its entryways and it was said as a scene for government capacities and functions.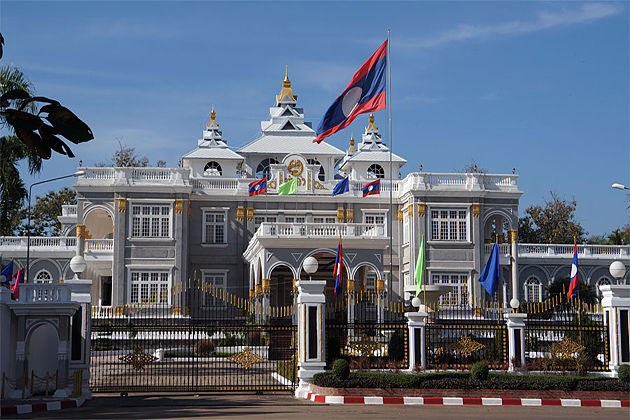 Patuxai Monument
Continue to Patuxai, The Patuxai Monument is a war memorial for individuals fighting for freedom from France. The monument was built thanks to American aid. The royal government of Laos instead of building the monument, the royal government of Laos has made it a symbol of the "vertical runway". The statue was designed by Tham Sayasthsena, a Lao designer. In 1957, his designs were selected and presented by the Public Works Department, the Military Engineering Department, and several separate drafts.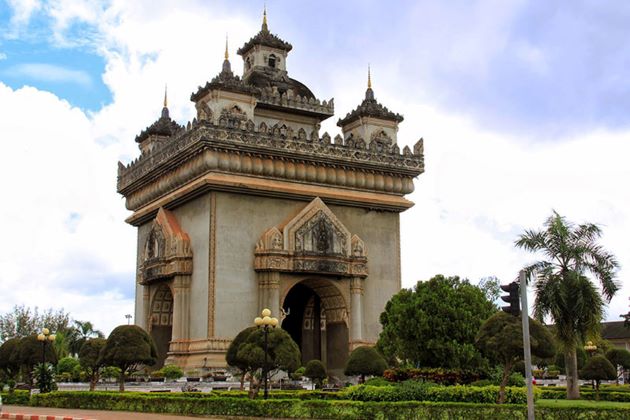 Great Sacred Stupa
The last attraction is the Great Sacred Stupa (Pha That Luang). Pha That Luang or "the Holy Spirit Stupa," is the most sacred vestiges of Laos and symbolizes Laos. So you will see the image of the stupa on the national seal or Lao money. The high of the Stupa is 147.6 feet and the structure was built on three levels with a taking off stupa encompassed by 30 little stupas, and all secured by gold leaf to exhibit the magnificence and quality of the kingdom.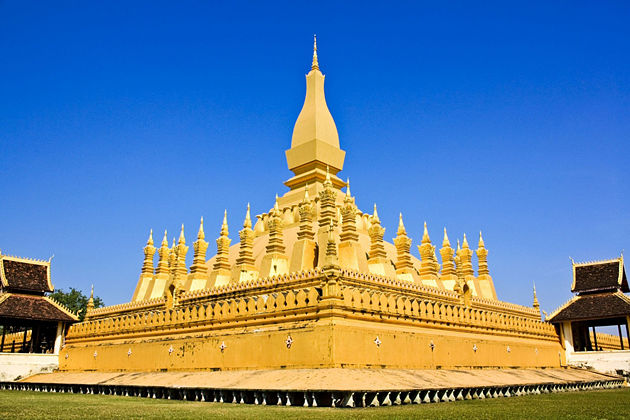 At the end of your private tour in Pha That Luang, back to your hotel in Vientiane, take a rest, and be ready for another tour in Vientiane Tour the next day.