Duration: Half-day
Date: Optional (available all time)
Tour Type: Explore & Experience
Tour Routine: Buddha Park-Lao Textile Museum
Tour Customize: Absolutely!
Guide: Local guide
Transportation: Private car/ tuk-tuk
Buddha Park
Time for visiting is about 1 hour. Our guide will pick you up at your hotel at 8.30 am. The first stop we visit is Buddha Park, built in 1958 by Luang Pu Bunleua Sulilat, a monk studied about Buddhism and Hinduism. That is the reason why in the park is full not only Buddha images but also of Hindu gods as well as demons and animals from both beliefs. Besides, there are also have a local eatery and café offering food and drink to tourists at once end of the tour in Buddha, eat some snacks or drinks soft drinks next to the Mekong River that makes a great spot to chill after the walking and climbing. Besides snacks, try to eat papaya salad, fried bananas, and cold Lao beer. After finishing the visit to Buddha Park, drop in a souvenir shop to buy some gifts made by Laotian. Just only a small fee needed for entering the park and photography.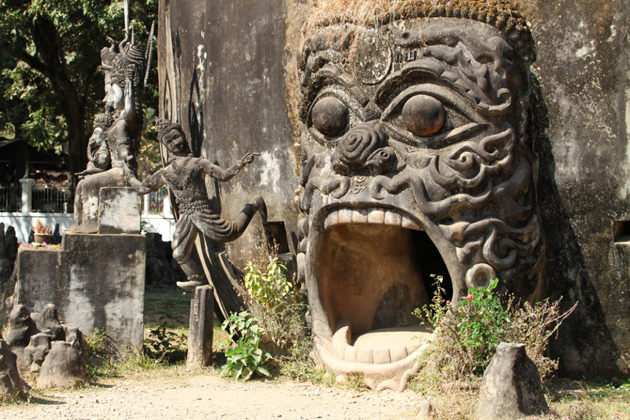 Lao Textile Museum
Transfer from Buddha Park at 10:00 am, you can take the tuk-tuk to visit the Lao Textile Museum. Founded in 2003, the Lao Textile Museum was the first privately-owned museum in Laos. Its purpose is to promote the traditional assets of textile culture in the country, including its revered silk production, antique textiles, and a lot of production facility for high- quality silk. However, Lao Textile Museum is not an easy place to find and many people don't know its existence.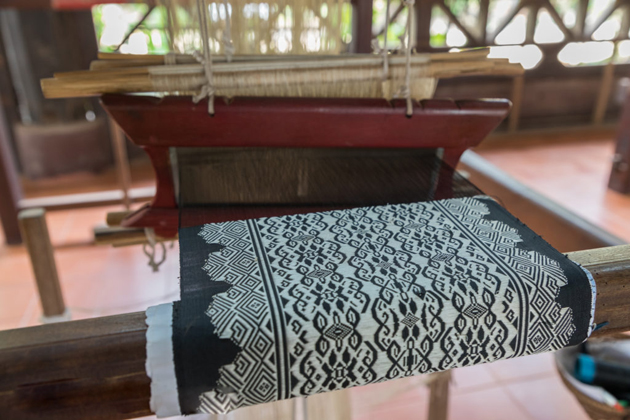 End of half day tour, back to your hotel, take a rest and ready for another trip in your Lao tour.