Situated at the confluence of Mekong River and Nam Khan River, among rolling mountains covered by clouds year-round, Luang Prabang is one of the favorite destinations for international tourists when visiting the land of a Million Elephants. Traveling Luang Prabang without coming over top following art galleries & craft centers will be a big miss in your trip. These galleries contribute partly in creating the identity of the ancient capital.
Ock Pop Tok: Living Crafts Centre
Ock Pop Tok: Living Crafts Centre was founded in 2005, set in a tropical garden by Mekong River in Ban Saylom, Luang Prabang. Ock Pop Tok belongs to a social enterprise which produces a lot of local textiles, handicrafts made by skillful artists. It covers an area of a weaving and dyeing workshop, training school, and exhibition space. This is the great location for tourists to visit and figure out Lao traditional arts or sign in a handicraft class.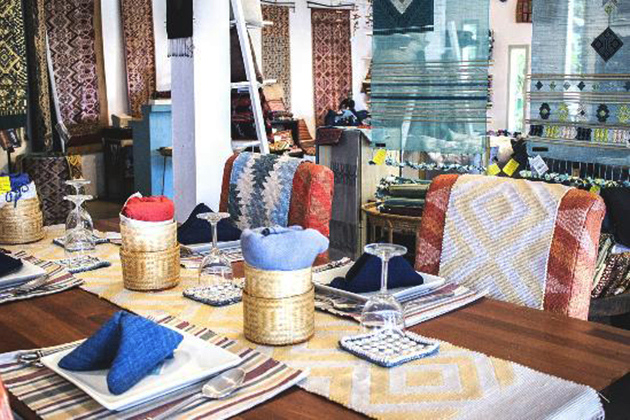 Asiama Gallery
Asiama Gallery was established by a French photographer called Alain Menoni. Situated in the center of the ancient capital Luang Prabang, Asiama Gallery is the place displaying a diversity of antiques and ethnic objects, textiles, artifacts and photography…from many Asian countries from India, China, Japan to Southeast Asia nations. The collection is stunning and the gallery is regarded to stand out among other galleries. If you first get to Luang Prabang, this place is a great one to wake up your senses before taking a look at any site.
Project Space, Luang Prabang
Lying at House No. 6, Kitsalat Road, Thong Chaleuan Village, Luang Prabang, near National Museum, Project Space is a non-profit gallery which displays Lao featured work. It was founded in 2010 by architect and designer Jean-Pierre Dovat and publisher Rik Gadella. The whole gallery is a three-floor structure with four exhibition rooms, one artist's room, and one rooftop terrace. Apart from being a gallery where showing traditional handicrafts, contemporary work, this is also the place to take place in cultural events. Now, the gallery even extends its scope abroad to display work of art in international exhibitions.
The Traditional Arts and Ethnology Centre
The Traditional Arts and Ethnology Centre is located in Ban Khamyong, Luang Prabang. This is a non-profit gallery that preserves traditional arts as well as the living style of ethnic minorities of Laos. The gallery was opened in 2007 and has operated to encourage the participation of ethnic people as well as helping local artists.
The gallery usually displays a variety of Lao cultural products of about 600 artists along the country. Visiting the gallery is a wonderful chance to witness the unique art of Laos. From wood carvings, hand-spun cotton or appliqué toys…all are available at The Traditional Arts and Ethnology Centre.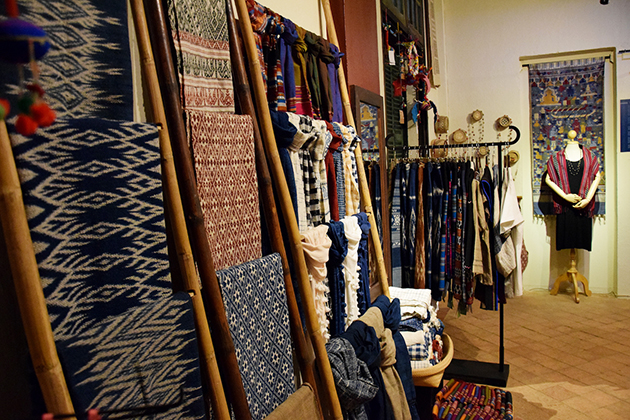 Kopnoi Export Promotion Center
Kopnoi is the similar destination of many Laos tours. Kopnoi Export Promotion Center was opened to develop Lao products in both internal and external market. The gallery displays many kinds of cultural objects such as silk, accessories, pieces of jewelry, furniture…The products of the gallery coming from every workshop in the country. Tourists can freely visit the gallery without buying tickets. This is the opportunity for those who have the tendency to learn more about Lao traditional culture as well as signature products of this lovely country.