As a tropical country in Southeast Asia, the summer in Laos is extremely hot. Therefore, the demand for refreshments and beverages is huge here. Laos' drink has shared some common features with other countries in Indochina and its neighbors and also has some of its own distinct features. We will divide Laos' drink into two categories: Alcoholic and Non-alcoholic. You will be amazed by its variation in style and flavor. Here are some drinks for you if you have an occasion to travel to Laos.
Alcoholic Drink in Laos
Lao Lao
"Lao lao" seems to be interesting from its name. In fact, they are two different words with the same pronunciation, one means alcohol, and the other means Laotian. The meaning of "Lao Lao" is Laotian Alcohol, and it is also called as Laotian Rice Whisky.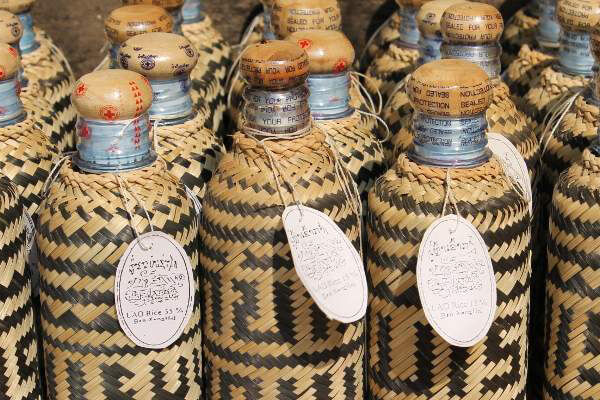 Lao Lao is one of the cheapest alcohol in the world. The tourist comes here will be amazed by many handmade bottles contain the visible liquid with the shocking price in the local market. The low price doesn't mean it has poor quality; instead, the taste is good and definitely will give you a hangover. You can find "Lao Lao" everywhere in Lao cause it can be considered as local, homemade alcohol. It can be found in Luang Prabang or Vientiane, especially Ban Xanghai which is upstream in Mekong River from Vientiane.
Lao Hai
It can be considered as a homemade distilled rice wine, but the difference is that it is a traditional drink in Khomu, an ethnic group in Laos. Instead of normal distillation, the liquid is fermented in communal earthware pots called "hai". The method of drinking "Lao hai" is also very special, they no longer pour white wine into cups, but use a bamboo straw to drink directly from the pots while another person will pour in water to maintain the level of wine in the pots.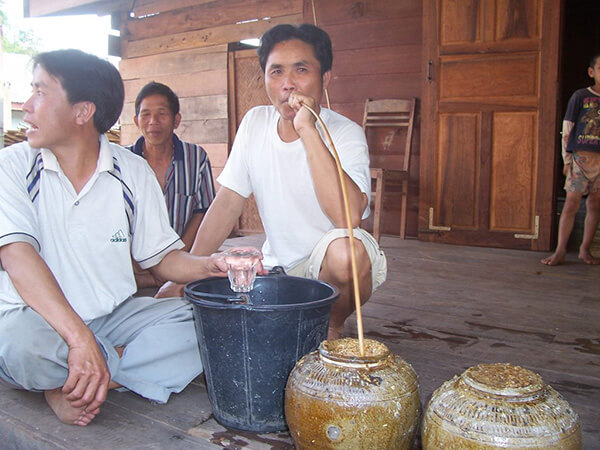 Beerlaos
Beer is a familiar drink for everyone in the world, especially in the hot summer. So what is special in Beerlaos that make it outstanding from other competitors from overall the world? Beerlaos is a brand name of Lao Brewery Company. Nowadays, it is the most popular beer in Laos, defeating all other famous beer company in the world. The drink is made from Jasmine rice which is locally grown in Laos and combined with hop and yeast imported from Germany.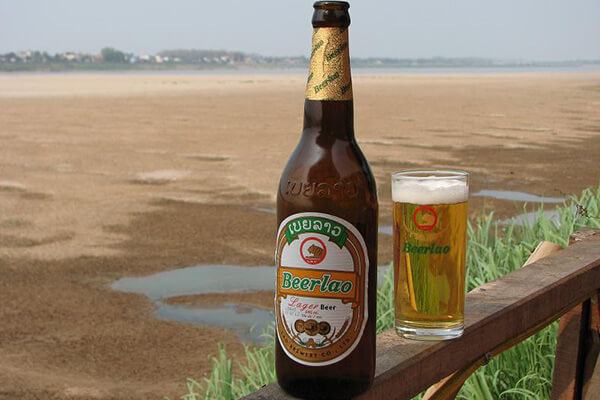 Beerlaos has gained its reputation in the worldwide and becomes Laotian's pride since it has received many awards in Laos and in the world. Nowadays, Beerlaos has been exported to many countries in the world such as the UK, the US, Canada, South Korea, France, etc.
Non-alcoholic Drinks in Laos
Cafe Paksong
Café paksong means coffee grown in Bolaven Plateau in the town of Paksong. This area has made Laos become one of the biggest coffee exporters in the world. Both Robusta and Arabica are the two main types of coffee that are grown in this area. The weather here has tropical characteristics, cooler temperatures because of high geography and rich soil, which makes up the tasty, strong flavor of Laos coffee.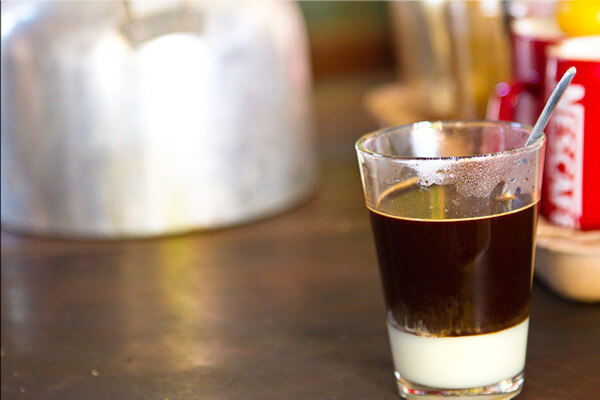 In the Western country, when making a cup of coffee, the bartender will normally use a coffee maker (somehow a machine) to make a cup of black coffee. In contrast, the Laotian bartender will use a metal filter, put a certain amount of coffee powder in, pour in the hot water, and wait for the essence of coffee dripping to the cup put below. Or more traditionally, they will use a cotton filter to make that special coffee. Moreover, in order to reduce the bitterness of black coffee, a layer of condensed milk will be put in the bottom instead of sugar or milk.
Saa – Tea
Known as one of the countries in Asia, Laotian drinks tea daily in their life. There are two kinds of teas in Laos: Black Tea referring to Indian Styles and Green Tea (or semi-cured) referring to Chinese or Vietnamese style.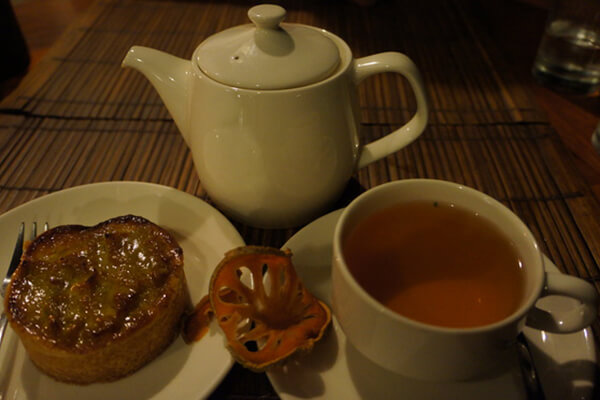 You can easily find green tea everywhere since it is served in every restaurant for free. But for black tea, it is usually served in a coffee shop. This can be regarded as a feature to help you notice whether this coffee shop is an authentic one. Another notice for you is that when you order "saa hawn" (hot tea) in Laos, the outcome is always a cup of black tea with sugar and condensed milk. If you just want to enjoy the pure black tea, please give notice to the waiter.
Sugar Canes Juice
Sugar Canes is the most suitable to be grown in tropical weather and especially in Southeast Asia. Therefore, it has been the most popular in this area and can be found in Laos, Vietnam, and Cambodia. A glass of sugar canes can immediately get rid of the lassitude because it contains glucose and fructose, which instantly refill your energy and strength just after a sip.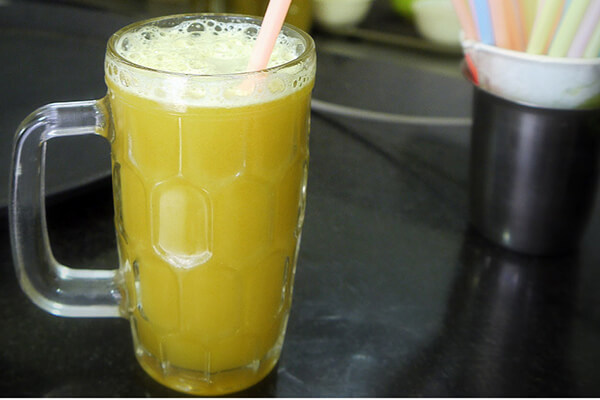 Coconut Juice
The heat always covers Laos all the time, in the winter, it can be a little bit cooler but most of the time, Laotian faces the heat. In this situation, the same as other countries in Southeast Asia, coconut juice is an ideal drink for everyone from the elder to children. A fresh coconut opened right away when your order will relieve all the heat and bring you refreshment. Even President Obama of the United States has tried this fresh drink out during his visit to Laos in Luang Prabang in 2016. There must be a reason why he does it!