A surprising fact is that there are not many Laotian vegetarian in Laos although Laos is full of Buddhist belief. It will be difficult for you to find Laotian dishes which do not contain any meat or fish. If you are a vegetarian being about to travel to Laos, here are some notices and advices that you should put into consideration.
1. Almost all cooked food contains fish sauce, please notice the vendor to use soy sauce instead.
Fish sauce is regarded as one of the most popular spices in Laos and is put in almost every dish in street food stall or in a restaurant. You might be pleased with your vegetable dish but forget one thing is that Laotian use fish sauce in seasoning. In order to make sure that they understand what you mean and do the right order, you can remember one Laotian sentence: "baw sai nam pa" (without fish sauce).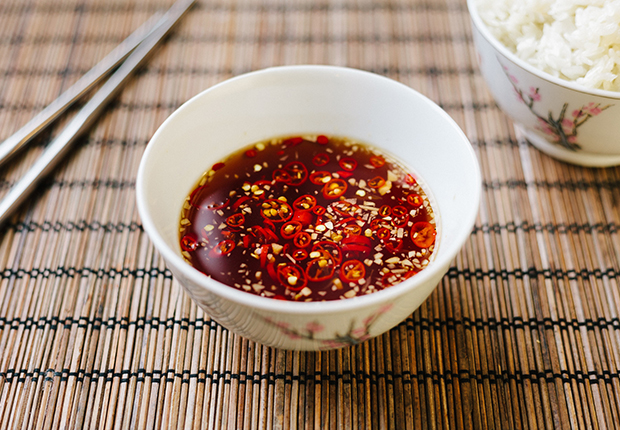 2. Some food is not vegan as it looks
Normally, most of people will think soy milk is an ideal drink for vegetarian but actually, there is two kinds of soy milk, the dairy milk one and without dairy milk. It is so easy to make a mistake when drinking it.
In term of vegetable noodle soup, you should be aware that even a vegan noodle soup also contains protein from meat in the broth. Locals often use pork bones or chicken bones in order to sweeten the broth and to increase the flavor.
3. In nearly all restaurants in Laos, you are able to find vegetarian curry or steamed vegetable with spicy sauce and sticky rice.
Vegetarian Curry and Steamed Vegetable are the two most suitable dishes for vegetarian. Moreover, they are also easy to eat and good for your health. Sticky rice will be the main source of nutrition and maintain your energy for a day.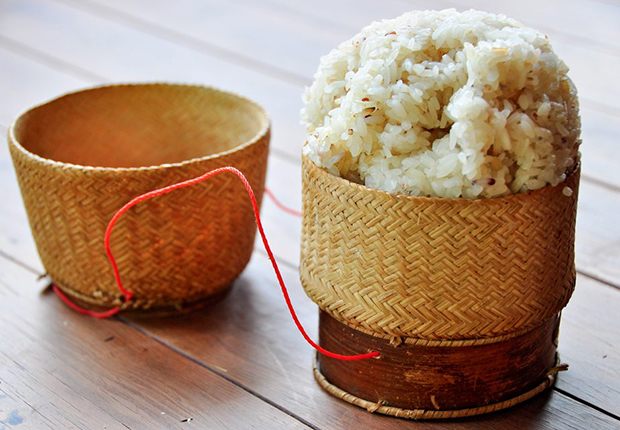 4. If you can't think about any other food to choose from, fresh fruit might be an ideal choice.
Since Laos is a tropical country, there are a variety of fresh fruit in on the street. They will be the supplement for your energy for the whole day. Especially, if you are about to buy a smoothie, please specific no milk or sugar in it.