If you are planning a trip to Laos, one of the important tips as soon as you arrive at Laos airport, prepare yourself for a phone SIM and internet access to make sure your trip goes smoothly. So, to make your access in Laos become easier, Go Laos Tour will give you suggestions on how to buy Laos SIM cards or how to access the internet in Laos.
The Internet & Networks in Laos
How to Get Internet in Laos
Certainly, Free wifi is available in many guesthouses, hotels, and cafes in some destination attracting the tourists. But it not always available everywhere in Laos. In "the land of a million elephants", there are 4 main to providers: Unitel, Laotel, Beeline, and ETL. But the biggest 3G are ETL and Unitel with a raft of other providers giving great coverage predominantly in Vientiane.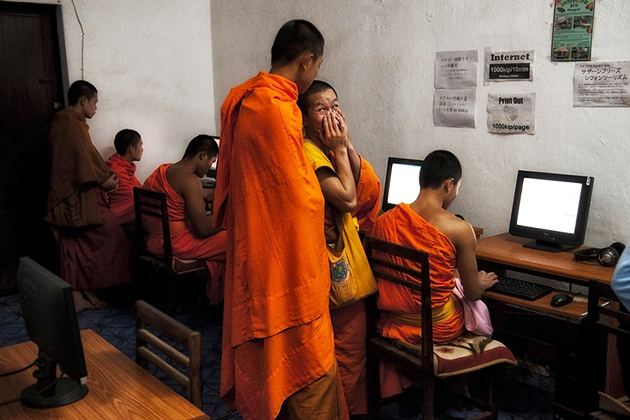 In our experience, Unitel has much better 3G coverage with its ability to receive waves even on some remote mountain roads. In most towns, the speed of 3G fluctuates between 1mbit and 2mbit, fast enough to transmit YouTube videos without any buffer.
The Internet Packages & Networks in Laos
Unitel (StarPhone)

There are some packages you can use upon your demand, the Packages are Period / Data / Price / Code in turn.
2G/3G
• 24 hours / 125MB / LAK 5.000 / *209*3#
• 30 days / 270MB / LAK10.000/*209*4#
• 30 Days /1.5 GB / LAK 50.000 /*209*7#
• 30 Days /3GB/ LAK 100.000 /*209*8#
• 30 Days / Unlimited data / LAK120000/ *209*9#
4G/LTE
• 1 Days / 150MB / LAK5000 / *299*5#
• 7 Days / 1.3 GB / LAK50.000/ *299*50#
• 1 months / 3.5GB / LAK 120.000 / *299*120#
• 1 months / 40GB / LAK 1.000.000 / *299*1000#
Note: packs automatically renew unless you cancelled. Dial *209*01# to cancel 2G/3G and *299*0# to cancel 4G/LTE options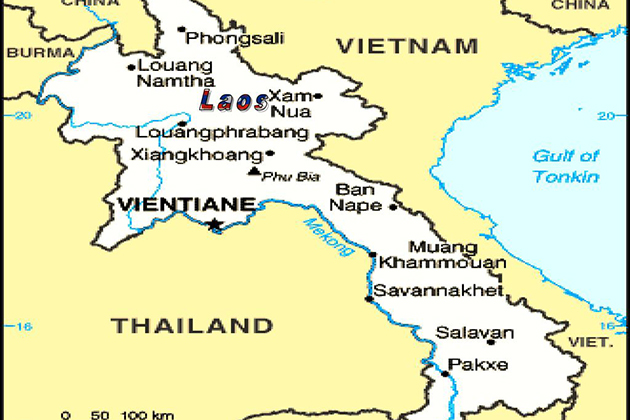 Lao Telecom (LaoTel)
LaoTel is the second largest provider in Laos. You can buy a SIM card with LAK 5000, which comes with LAK 5000 credit. Lao Telecom also offers good Wifi hotspots in Vientiane and other area.
The SIM card is also available for LAK5000 with varying options. However, you also need to check the time you purchase. The following are Period / Data / Price / Code in turn.
• 1 day / 125MB / LAK5.000 / *118*1#
• 1 day / 250MB / LAK10.000 / *118*2#
• 30 days / 1.25 GB / LAK 50.000 / *118*3#
• 2.5 GB / 2.5 GB / LAK 100.000 / *118*4#
Dial *123# to check data usage
Beeline
Beeline is the third-largest provider in Laos. you can buy a SIM card with LAK 10000. The following packs can also be added by texting the relevant activation code and send to 234. The following are period / data / price / code
• 1 day / 100MB / LAK 4.000 / D2
• 7 days / 1229MB / LAK 49.000 / M1
• 30 days / 2048 MB / LAK 80.000 / M2
For example: "AD2", then send to 234
ETL
ETL is the smallest network and has the worst security in four networks. You can find the prepaid SIM card at the supermarkets and the stores.
The following "eNet" packages can also be added:
• eN1 / 1 day / 240MB / LAK1000
• eN10 / a week / 1.5GB / LAK 10.000
• eN50 / a month / 5.5GB / LAK50.000
• eN200 / a month / 30GB / LAK 200.000
• eN250 / a month / unlimited / LAK250.000
Text the relevant eN code upon your request and send to 333 to active
How Do You Get Hooked up with Unitel?
Well, the best option is to find a local Unitel office. They are located in many towns and are distinguished by a bright orange billboard above the store. We have had some luck at these stores and other times they do not know what the internet package is. So, if you're not lucky at Unitel, buy a SIM Unitel from any store that sells them (usually 20000 kips) and follow the instructions below.
To be in with, SIM Unitel looks like other SIM card, which will be the old style and too large to fit in a modern smartphone. After buying a sim, place the card on the phone, dial 901, and follow the instructions. Next, send a text message to 178 with your name, the province where you are, your birth year, and your passport number. The format is #province #years #idnumber. Your card has been activated. If for some reason does not work, just call 178 and ask someone who can speak English and they will register your sim card.
SIM Cards in Laos
How to Add More Money to Your Account in Unitel?
By adding some credit, and buy a recharge card, scratch the silver items on the back of the card and enter the pin number that was just revealed by dialing *121*pin number# and then check your account by dialing *122#.
By the way, you can easily connect with 3G when you are in an area without wifi. You can access the internet on your phone, although it simply uses the credit you just added on a per megabyte basis, more expensive than buying a prepaid package.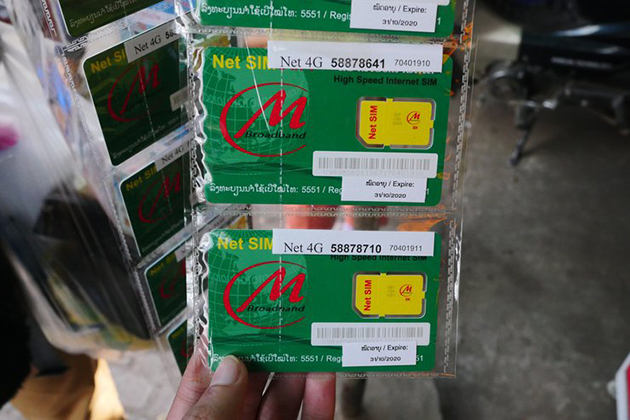 The price of Unitel packages can change over the years, so you should inquire about the appropriate service rates. .You can use the 220MB package with effect for 1 week with 10.000 kips.
Buy a packet easily, text the package and send to 209, you will receive a piece of information and then click yes to complete. Usually, the name of the packet can be Unitel website, or some packet more popular are MI10 and MI40 which are from 10.000 to 40.000 kip packet.
After all, if there are any errors during set up the internet, you can call the number 109 and ask someone who can speak English to help you. Don't feel shy because Laotian is very friendly.
Telecom Services in Laos
Phone Services in Laos
Besides using SIM card as a device to access 3G, you can also call for people in Laos as well as for the international calls from Lao Telecom office or the local post office are charged on a per-minute basis, with a minimum charge of three minutes. The international call to most countries cost about 2000K to 4000K per minute.
Phone Codes in Laos
The country code for calling Laos is 856. If the long-distance call within the country, dial 0 first and then add the area code and the number you want to call. All mobile phones have a 020 code at the beginning of the number, which is the same as for WIN satellite phones with 030.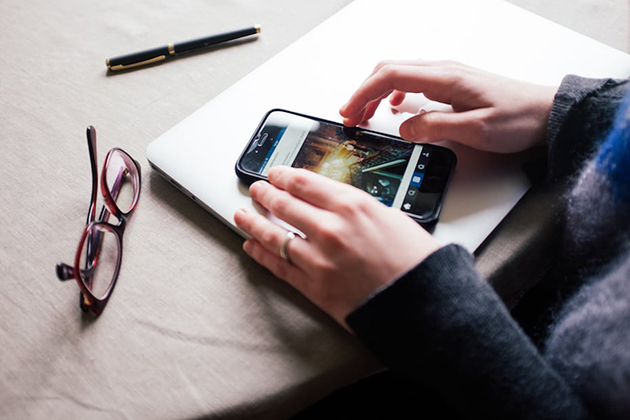 Pros & Cons of Lao Telecom Service Provider
Pros
• Prepaid credit available upon your demand
• No contract at the store
• Compatible with your current phone
Cons
• Some areas may be bad coverage
• There are no phone devices provided with SIM card packages
• Can only be used on GSM SIM-unlocked phones