For anyone who has been gone to Laos tours, is discovered the famous tourist destinations of Laos, and is immersed in the traditional music of Laos. Surely, you can not ignore this information.
Laos Musical Instrument Recognized as Cultural Heritage
In the afternoon of April 2, the Minister of Information, Culture and Tourism, Mr.Bosengkham Vongdala held a press conference announcing "Khaen", the Laotian musical instrument is recognized as an intangible cultural heritage of mankind. It is also the first cultural heritage of Laos recognized by this organization.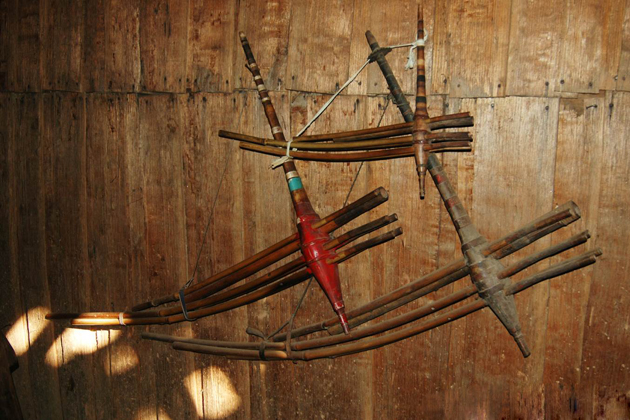 Mr.Bosengkham Vongdala said that during the 12th session of the International Committee for the Preservation of the Intangible Cultural Heritage, which took place on December 7 in 1977 on Jeju Island in Korea, UNESCO officially recognized " Khaen" of Laos is the intangible cultural heritage of mankind. This is the pride not only of the Lao people in the country but also the pride of the Lao people are living around the world.
Minister Vongdala emphasized, "Khaen is passed down from one generation to the next and becomes a national cultural symbol of the Lao people. Therefore, the people of Laos must continue to preserve and develop so that the " Khaen" of Laotian will always be the symbol of victory".
At the same time, "Khaen" was officially recognized by UNESCO as the intangible cultural heritage of humanity, showing the consistent policy of the Party, State and Government of Laos in the management and protection national heritage. In addition to educating young Lao people to have patriotic spirit, love the traditional good of the country, become the priceless spiritual property forever existed and developed in Laos.
In celebration of the country's important event, the Lao Government has assigned the Ministry of Information, Culture, and Tourism to celebrate the commemoration of "khaen" as a non-material cultural heritage of humanity on April 11 in Vientiane- the capital of Laos.
Accordingly, the Welcome Ceremony is celebrated by the procession of "Khaen" around the important historical sites such as the King Phangum Monument, Monument of Unknown Soldiers, Monument of President Kaysone Phomvihane and many other important milestones at Vientiane capital.