A Laos of breathtaking landscapes and a long-established culture may be already discovered in your Laos tours. However, have you ever had an idea that you will travel to Laos for relaxing moments like the paradise when your body is taken care of by the smooth and skillful hands of professional masseuses? A massage experience in Laos will be absolutely worth your while and even beyond your expectations.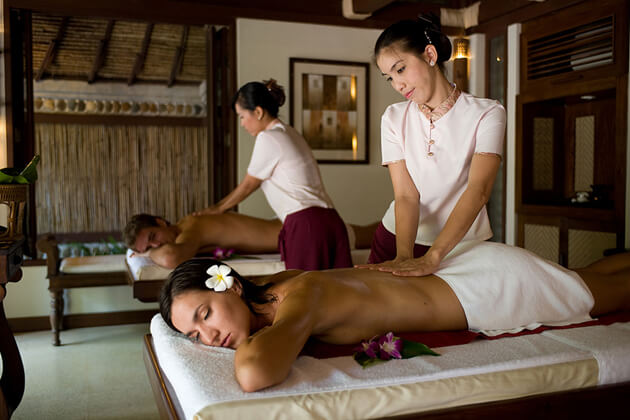 Reviews of Massage in Laos
In a traditional Laos massage, the masseuse bases on the body's pressure point with the rhythmic repetition, use their body's weight to add force. The person being massaged traditionally will be given a pajama to wear. The Laos massage starts with some foot reflexology and moves its way up to your head. The routine is an hour, the masseuse will do a basic "once-over". If you are having muscle pain, you should pay money for a 90-minute massage at least.
Normally, many places offer massage service for the particular body's parts such as head and shoulder, hand and arm or foot reflexology in 30 to 60 minutes. A good way to treat a hangover is the combo an hour with head and shoulder with foot reflexology. Head and shoulder massage cure headaches while foot reflexology will help rehabilitate your organs after a drinking night. It will make you feel incredibly relaxed.
A wonderful massage can make a great thing for an aching body both physically and mentally. Most massage places are elegant with the comfortable and clean bed, flickering neon lights, the smell of sewage and a skillful masseuse. You often receive what you pay for. It's worth paying a little more, instead of wasting money on unsatisfied feeling.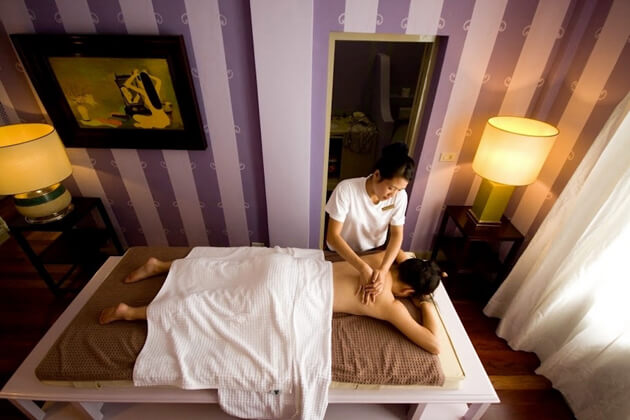 The common price fluctuates between 40.000-60.000 kips per hour, which depends on the level of the place. Last but not least, giving a tip for masseuses is always highly appreciated because this encourages them to do their best in making you absolutely relaxing.
Amazing Types of Massage in Laos
Laos Oil Massage
Laos massage hurts good, but if you want something more soothing, choose an oil massage. During an oil massage, you will wear a towel so that you still want to remain your underwear. The oil massage includes the stroking and long rubbing motion, which is similar to European-style deep tissue massage. Scented oil sometimes is an option. Your skin will be definitely oily after a sticky hot day, so best get an oil massage to relax your skin. Oil massage usually costs 80.000 kips or higher.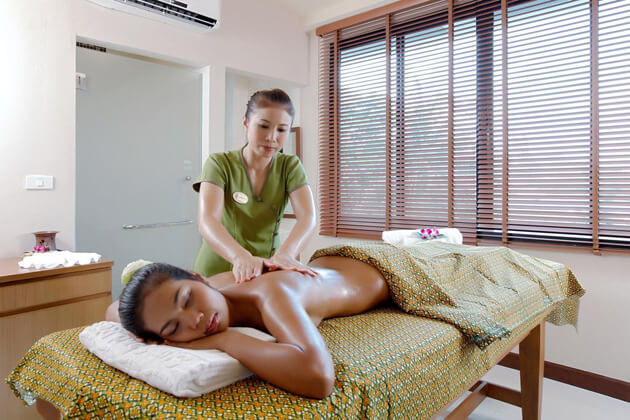 Laos Herbal Steam Massage
The option two, you can get the herbal steam massage compressing aromatic herbs on your skin. Steam with ingredients and aromatic herbs are mixed, which includes sewage, basil, mint, rosemary, and eucalyptus. They are prepared and boiled below the shed. The effect is like a steam-slap on your face but you will quickly acclimatize, and with every deep breath, the steam of aromatic herbs does its incredible work, opening the pores and cleaning the lungs.
Guides for Massage in Laos
Vientiane has sprouted up a variety of notably good places, which includes Papaya Spa located behind the Beau Rivage Mekong Hotel with beautiful scenery but a high price. Champa Spa is laid on the upper stair but provides consistently good massage and other spa services. There are three spots for many massage places: one at the corner of Pang Kham road and Fa Ngum road, one on Manthatourath road, and one on Pang Kham near Samsenthai road.
Besides, a spa in Francois Ngin offers medium price, fresh air, and good masseuses. In addition, the healthy caring center in Setthatirath gives you reasonable price with high quality and a good selection of scented oil for massage.
A reliable massage place is Manee Spa located about 5 km from the town on Sokpaluang road. The spa offers many good massage services, the private rooms with a qualified bed, elegant furniture and surrounded by a beautiful garden. Most services are expensive, but it is worth being comfortable and relaxed your body and mind.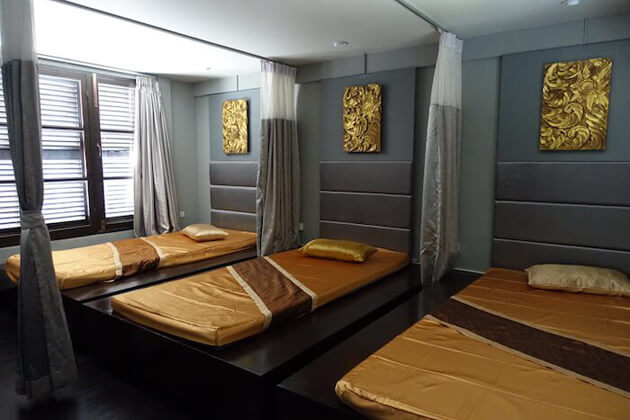 Wat Sok Pa Luang – a traditional massage and herbal sauna is a popular place but not for everyone as the facilities are basic, in contrast with other fancy hotel spa treatments. You shouldn't expect any luxurious and exclusive things here. This massage center has become famous as a place that the nuns from the adjoining temple massaged for the monks to cure diseases. The nuns are no longer here but the comfortable treatment environment is still there. All the experience you can get is real by the true friendliness of Laotian and the natural massage area near the forest. It's simple but works perfectly!
Wish you have a happy ending time with a massage in Laos.