Laos will surely keep you busy all days and nights to explore a huge collections of amazing attractions, coupled with ultimate experience that has your sense thrilled by all the sights, sounds and tastes of a this land of faith. If you are planning great Laos vacations, in addition to world-known Laos National Museum and Buddha Park, That Dam or Black Stupa is also a not-to-be-missed place that will fill your trip with colors.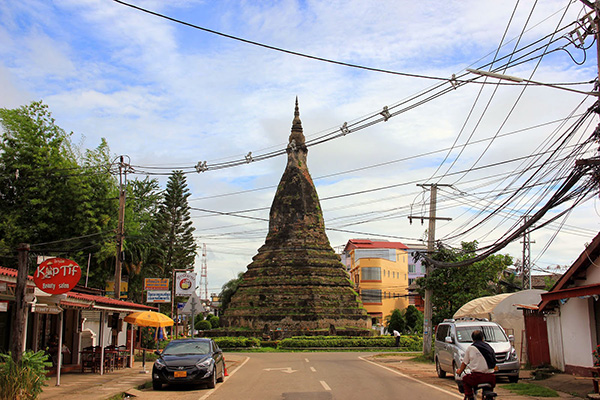 Situated on a roundabout not far from Talat Sao and the American Embassy, That Dam, in the belief of Laotian, is like an inverted bell shape to which relics of the Buddha belongs.
Along with the long existence of the stupa, That Dam carries with it a long history. Legend has it that there is a seven-headed water serpent, also known as a 'Naga' which has lived here for a long time with a view to protecting the stupa. The stupa was once shielded with pure gold; however, in the 1820s during the Sianmese-Laotian war, the pure gold covering the stupa was attacked and taken to Siam. This event made this stupa become the black one at the contemporary time.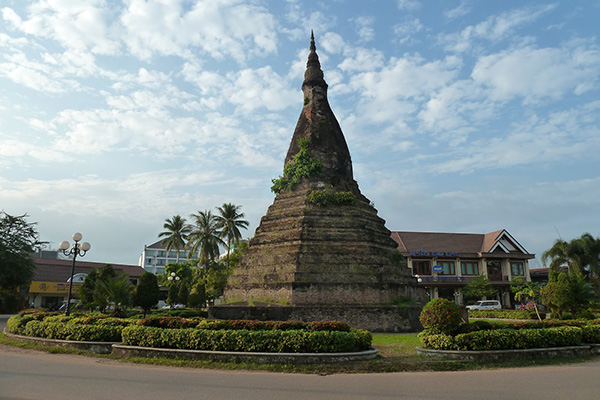 That Dam today is not only a long-established stupa, it also has an influential impact on the belief of local people as the seven-headed dragon is believed to protect the region from being attacked from Siamese. Now and forever, That Dam is always a significant symbol of the city and it is considered the city's guardian spirit. All – from legend, history to folklore – make this stupa a great place attracting thousands of visitors.