Every country has different traffic construction, before traveling in a particular country, you need to update about the roads, the routes or traffic rules, which is very necessary for the tourist. And travel in Laos is like any other country, transportation makes the main key to making a safe trip for you, so what is special in Lao traffic?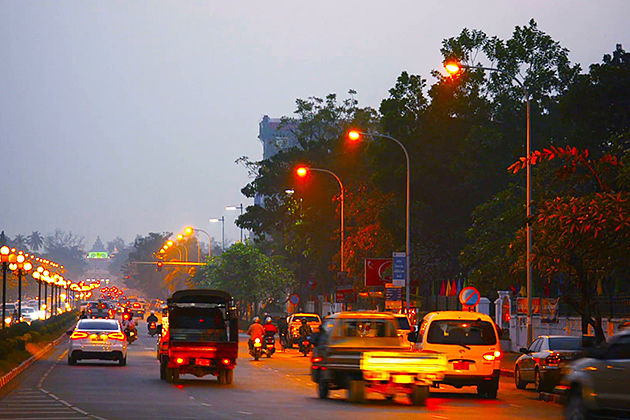 Traffic Problems in Laos
Actually, traffic in Laos is chaotic and road conditions are very rough. In a few roads have lane markings, road signs, and stoplights do exist, but many people have tended to ignore it. Sometimes, on the main road, the livestock is also the reason which causes to the accident. Another reason, many drivers in Laos are unlicensed, inexperienced and uninsured, it does not seem to matter to them. Especially, in Laos, the number of drivers who affect from alcohol or illegal drugs is not common. Moreover, the penalties for such offenses may not be enforced.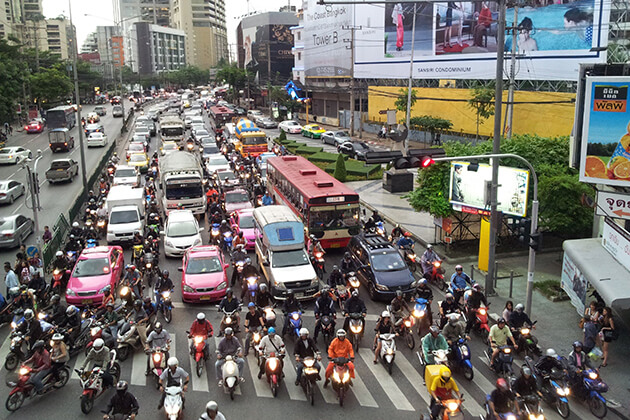 In Laos, theoretically, traffic moves on the right, but the vehicles use all the part of the road. One of the special characteristics, the motorcyclists pay little no heed to the car, that is the reason why there are a lot of accidents in Laos. You can see easily catch up the image of the motorcyclist who carries up to five people, greatly obstructing the ability of the driver to participate in traffic. The evening hours are especially dangerous. The road construction sites are poorly marked, appearing without warning, and can be difficult to see at night. Roads with poor lighting, many vehicles without lights, fewer bicycles with retroreflectors and trucks without reflectors usually stay on the road without light.
If you are not familiar with the streets in Laos, it's a good idea to go with your guide or a local person. Take caution when traveling on Laos roads and be sure to check with your local government, shipping company, or embassy for any street inquiries prior to your stay in Laos. For the streets in Laos, obstacles such as changing the street surface condition due to weather, occur frequently. You should prepare yourself for the knowledge of communication during your Laos tour.
Public Transportation in Laos
Public transport is unreliable and restricted after sunset. Taxis, cars or rental cars are available at the airport, Friendship Bridge, or most major hotels and near the Morning Market in Vientiane. One of the most popular forms of public transport in Laos is a three-wheeler called a "tuk-tuks." Tuk-tuks and taxis are often poorly repaired, with some barriers in them. When traveling, You should equip yourself with some Lao vocabulary because Lao drivers rarely speak English.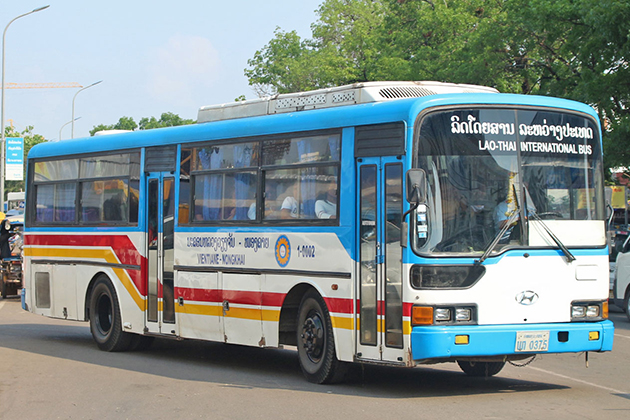 Avoid Arguing with the Police When You Infringe the Traffic Laws in Laos
If you are stopped by a police officer for any minor offenses, it is better not to argue if you do not want to be taken to a police station. Often if you are a tourist traveling in Laos, the police will find ways to blackmail you. Just to pay the bribe and keep moving. However, bribery is a serious offense in many countries, so do not be proud of it when you return home. The judicial system in Laos is not the same as other countries, and the best thing for everyone is to abide, keep face and continue the journey.