Laos offers you multiple options in choosing which means of transportation that you would choose during your Laos Tour. Depend on the characteristic of each destination, you should choose the one which is the most suitable for your trip's purpose. There are different price ranges for each kind of transportation. Here is the most popular transportation in Laos you can see.
Tuk Tuk – One of the Specialist Transportation of Laos
As you might know, Tuk Tuk is extremely popular in Thailand, and in fact, the same thing also happens in Laos because of its reasonable price and convenience. It makes it easier for you to discover around the city, just use them when you are tired of walking or when you want to watch the local life. If you start a Vientiane city tour or take a short tour in Luang Prabang ancient town, Tuk Tuk is the best option for you to take in a lot of the local sights.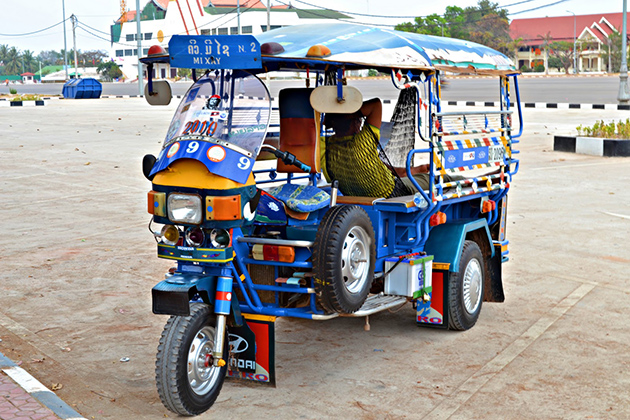 Notice: Remember to bargain before getting in the tuk-tuk
Bus – The Second Popular Transportation in Laos
The buss is the main transportation in Laos and is very useful when you are traveling from its neighbors such as Thailand, Vietnam, or Cambodia. It is cost-saving compared to other transportation. But along with saving cost, it also takes a long hour to arrive in Laos. There are 3 bus stations in Vientiane: Central Bus Terminal, Northern Bus Terminal, and Southern Bus Terminal. The route is quite easy for you to travel to other places in Laos.
Destination: Vientiane with 3 big bus stations receiving buses from Vietnam, China, Cambodia, Thailand or Vang Vieng, Luang Prabang Xiengkhuang, and other provinces in Laos.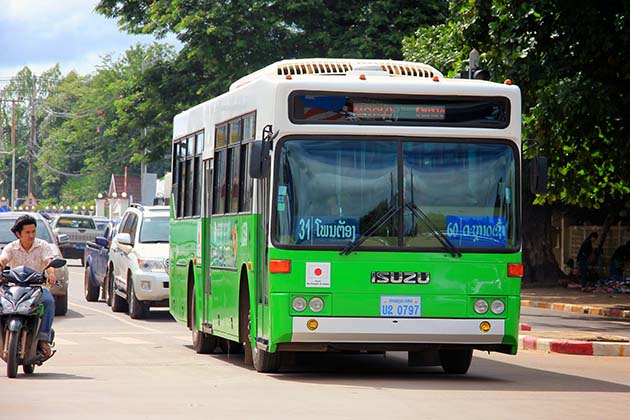 Notice: Remember to get your Visa on Arrival when entering Laos and notice which border gate to accept Visa on Arrival.
Boats – One of the Highlight Transportations in Laos
The Mekong River flows from north to south of Laos has given it a chance to develop waterway transportation such as a boat. A cruise on the boat from Vientiane to Paske or from Paske to Si Phan Don will give you an opportunity to view Laos in a different way and feel Laos' natural sense. There are several stops during the trip to take a picture or visit ethnic groups in Laos. When traveling to Laos by boat, you have a chance to immerse yourself in the natural scenery under the green high mountains, the peace of the local life, or enjoy the fresh air with a little breeze, all of the things to make your wonderful trip in Laos.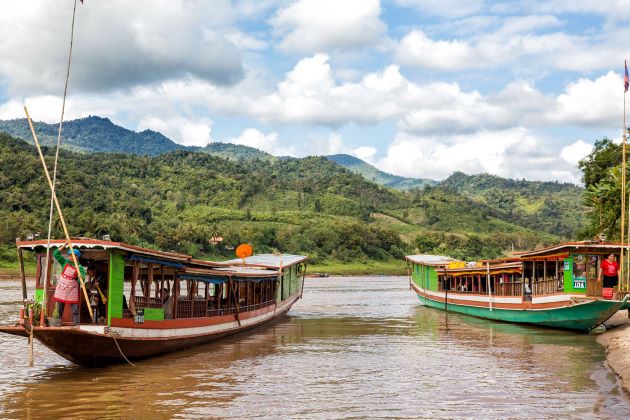 Notice: There are many boat services that you can choose from a slow boat, speed boat, long-tail boat, traditional boat, etc. Each of them offers different services and prices. And it might be unsuitable for who is carsick because the cruise often takes morning and afternoon in order to reach the final destination.
Planes – The Fastest Transportation to Visit Laos
There are three main international airports in Laos which are most convenient for tourists to get Visa on Arrival: Luang Prabang International Airport, Pakse International Airport, Wattay Airport (Vientiane). You can easily get a Visa on Arrival at these airports by paying a fee and doing necessary customs. Not only offering a flight from other countries to Laos, but they also offer flights within Vientiane, Luang Prabang, Paske. The airplane is considered as the most comfortable means of transportation, but the cost is higher compared to other kinds of transportation. It is possible to book an Indochina tour and travel via airline to utilize your time in this region.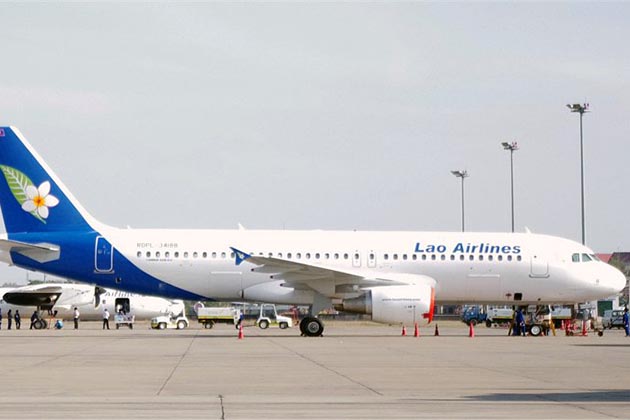 Notice: There is often no direct flight from other countries to Laos, especially from the UK, USA, Australia, New Zealand, Canada,…You should take it as a notice when booking flights.