If it's amazing temples and wats, Vientiane would be an ideal place to go. For a long time, this lovely land has become a destination of interest with an influx of visitors and travelers. Among thousands of attractions, Wat Ho Phra Keo stands out of the crowd.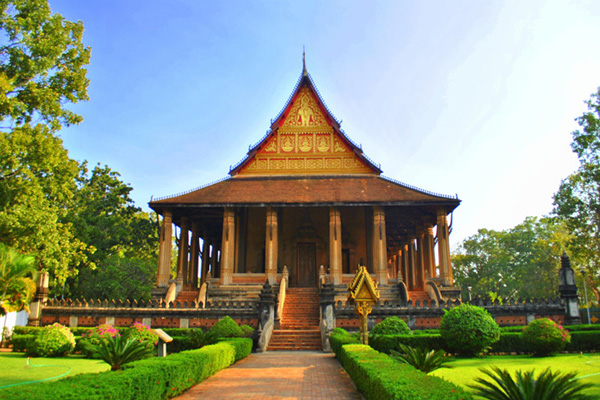 Wat Ho Phra Keo Quick Facts
Ho Phra Keo means 'Altar of the Emerald Buddha' because the only altar remains, whreas, the statue was removed.
The wat was first constructed 1565, on the ground of the royal palace; however, it was damaged due to the invasion of Siamese between 1828 and 1829.
The temple's interior is a museum which becomes home to a huge collection of Laos treasures including stone tablets, wooden carvings, palm-leaf manuscripts, glided throne and bronze frog drums.
There is lush garden with different types of flowers, coupled with lawns and statues set among shady trees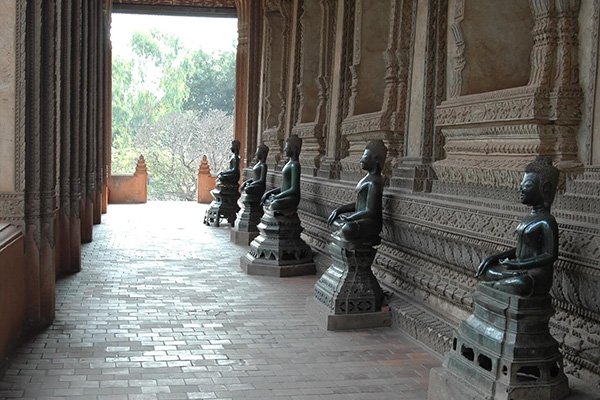 Wat Ho Phra Keo Highlights
It cannot be denied that Wat Ho Phra Keo is one of the most impressive and imposing temple of the city. Its first construction in 1565 served the function of a royal family's personal chapel as well as a place for the Emerald Buddha. Time has gone by and Wat Ho Phra Keo is not used as a religious place but it is today a museum.
A visit to the museum, you will have a great chance to marvel at carved wooden features, lacquered door, Hindu carvings and Buddha statues of the Temple of the Emerald Buddha. Especially, temple stairs represent a dragon with its head facing the ground.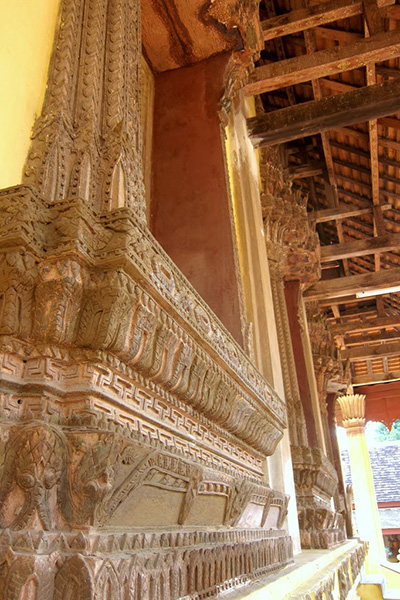 Further information
Opening hours: It opens 8:00 to 12:00 and from 13:00 to 16:00
Location: On the corner of Thanon Setthathilath and Thanon Mahosot, next to the Presidential Palace