Wat Mixai is a highlight of Vientiane. Wat Mixai, also known as the Temple of Victory is considered the iconic symbol of the city. Fill your Laos tours with colors by planning a trip to this ancient temple which would allow you an insight into its amazing architectural style, long-established history and valuable religious patterns.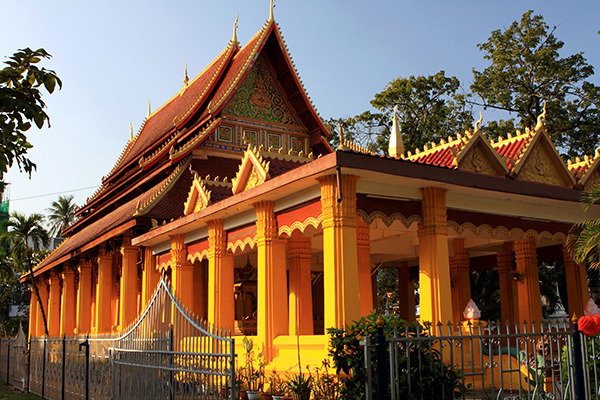 Conveniently located in the city center of Vientiane and first constructed during the reign of King Sai Setthathirat between 1550 and 1571, the temple was erected with a view to celebrating the victory over the Burmese troops. Therefore, it is easy to understand that the name of the temple is closely link to this glorious victory. Later, the temple was renovated in the early 1900s and its construction follows a Central Thai style – a renowned religious architecture at that time.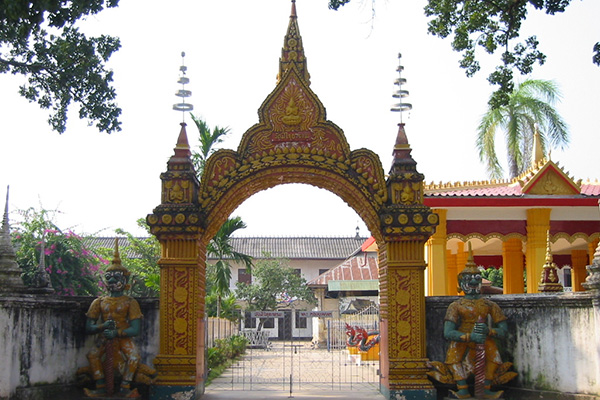 Wat Mixai  today is an integral part in spiritual life of local people as it is a gathering place for Buddhist community four times per month. One of the most remarkable features of Wat Mixai lies in the existence of a giant Buddha in the main hall and surrounding columns are meticulously ornamented with gold and red. Moreover, there exist a number of demons and mythical animals in the temple grounds.