Wat Si Muang is another highlight of Vientiane. Along with Wat Mixai, Wat Si Muang should also be a not-to-be-miss destination in your Laos vacations itinerary. As one of the most world-known worshiping site of the Vientiane, Wat Si Muang is a typical symbol of temple collection and it shows a perfect contact between the ancient animist beliefs and Theravada Buddhism.
The name of the temple originated from Si Muang, the name of the women who sacrificed herself in the pit to hold the central pillar. One highlight is that there exists a small statue that lies behind the building.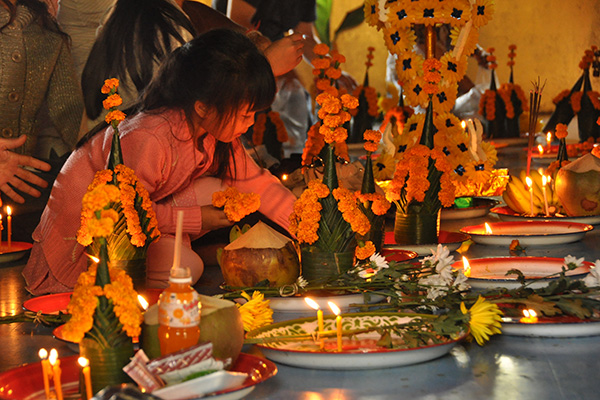 Wat Si Muang has loads of great things to offer visitors. Erected in 1563, the temple is highly appreciated by the Laotians and regarded as one of the city's pillars. A period of time later during 1915, the temple has become the spirits of the city serving the function of protecting the Vientiane. As one of the most important religious sites of Vientiane, Wat Si Muang is home to a crowd of local Buddhists as it is believed that those who wish to benefit from its 'good luck' powers can have an opportunity to be granted with your wish.