With a long list of alluring attractions in Luang Prabang, visitors and travelers must find it not easy to decide on where to visit in this amazing land. If you are planning your perfect Laos vacations, Wat Long Khoun should be included in your travel itinerary.
Nestled near the rivers on the bank of the Mekong, Wat Long Khoun is one of the best-known Buddhist temples of the country. Especially, it is an obvious representation of Luang Prabang royal family's long-established history and culture. Wat Long Khoun, also known as 'Monastery of the Happy, used to be a place for spiritual rejuvenation seekers.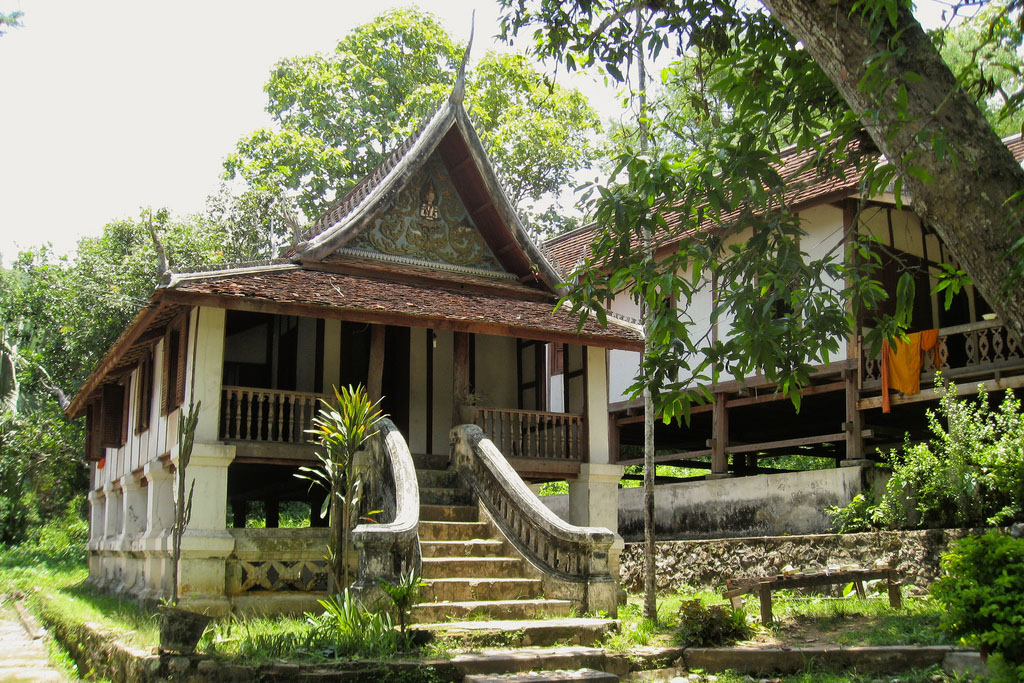 As regards its architecture, it cannot be denied that Wat Long Khoun is one of the most typical architectures of the local Luang Prabang. To be more particular, Wat Long Khoun structure is the soul of the 18th century architecture and it is considered as a living masterpiece of all time. Sophisticatedly designed with a structure of two single level sections, the front part is decorated with glided columns and wood carvings; whereas, the other consists of Jataka murals that depict local myths and legends about Buddhist morals that enable people to be well aware of the importance of kindness and giving. However, during the 1970s, due to a revolutionary vandalism, accompanied with the damp weather, the temple's murals had to suffer from some damages.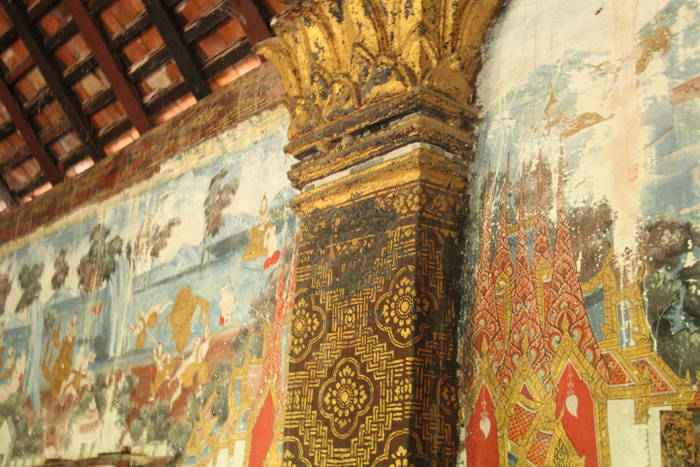 The temple was erected in the 18th century and it has lately been renovated with traditional techniques and materials. The temple has a meditation room that was constructed with wood. It has existed from the past to the present day. Moreover, you will be impressed with the interior decorations with a variety of statues, carvings and patterns such as peacocks as well as mythical creatures.
Further information
Opening hours: 8:00 to 17:00 every day
– How to get there: The best way to get access to the temple is by boat.