November is one of the most ideal months to visit Laos as daytime temperatures are agreeably warm, evenings are slightly chilly. Moreover, November is the time of two important festivals of Laotians which are Laos Handicaft Festival and Boun That Luang.
Laos Handicraft Festival
Time: October 26th – November 1st
Location: Lao ITECC, Vientiane.
Meaning: The festival is held to motivate and honour Lao artists by recognizing their accomplishments and dedication to their craft.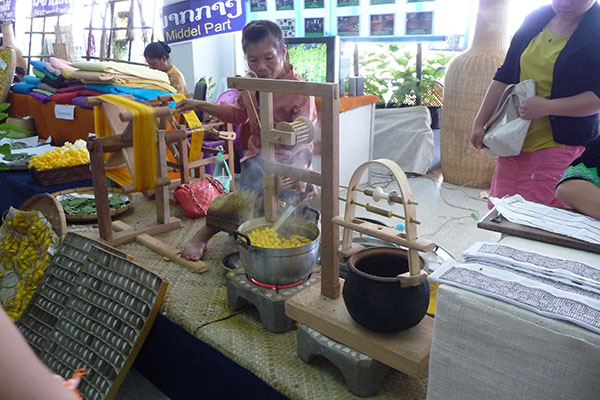 During the festival, there are more than 200 artists all over the country travelling to Vientiane to purchase an enormous range of products including textiles, jewellery, non-timber and recycled products, pottery, etc. Beautiful handmade pieces are on sale to suit all budgets, from inexpensive souvenirs to exquisite high-end collectables. Food products such as coffee, tea, oils and spices produced in Lao are also a key feature of the event. Besides shopping, visitors attending the festival can also enjoy fashion shows, craft demonstrations, workshops and product design competitions. The festival is an occasion for artisans to display and demonstrate craftsmanship that has been passed down from one generation to the following.
Boun That Luang Festival
Time: The full moon day of the 12th lunar month
Duration: 3 days
Location: That Luang, Vientiane
Meaning: The festival is held to pay homage to That Luang stupa.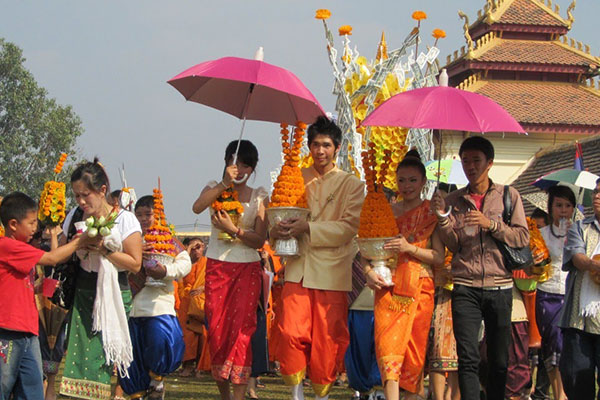 As the Golden Stupa or Pha That Luang is the national symbol and most important religious monument in Laos, Bound That Luang is considered as the most well-known Buddhist celebration in this country. The festival features an extensive variety of religious events encompassing trade fairs, beauty contests and music performances. There is a colourful wax castle procession between Wat Si Muang and Pha That Luang and a type of hockey game. It ends with fireworks and music and a candlelit procession of That Luang.