December can be considered as one of the most important months of Laos when Laotians celebrate their national day. Besides the national day, there is also one of the most important religious festivals, called That Inhang, taking place in December. If you are planning a Laos Tour, don't miss these wonderful festivals.
Lao National Day
Time: December 2nd
Duration: 1 day
Location: Throughout Laos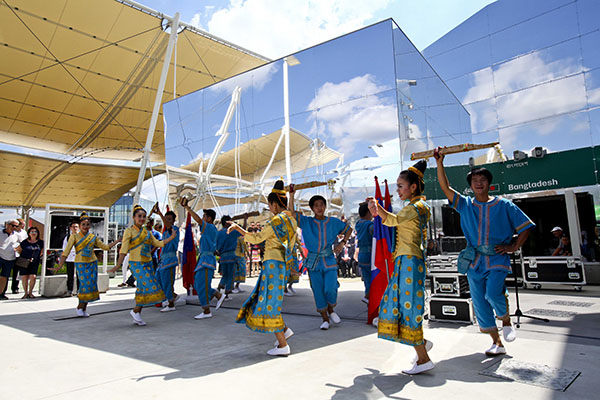 This day commemorates the establishment of the Lao People's Democratic Republic in 1975. Streets is filled with national flags, banners, processions, and parades. The celebration is marked with official speeches, solemn ceremonies, parades, and other festive events and activities. Laotians usually practiced approximately a month earlier–until National Day, hence save themselves from enormous expense.
That Inhang Festival
Time: Different dates depending on the lunar calendar
Duration: 1 day
Location: That Inhang stupa, outside the city of Savannakhet.
Meaning: The festival is organized to pay homage to the splendid That Inhang stupa in That village.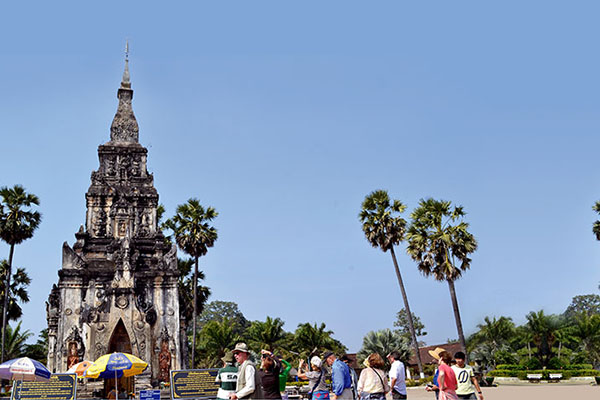 That Inhang is a sacred stupa and an important place of worship for Lao Buddhists all around the country. It was built about 450 years ago by the King Marukhanakhone to commemorate the Buddha's visit to the site in the past. Buddha is believed to have delivered a sermon to people at the site and later took a rest under the "Hang" tree. Therefore, many people, including the old and young, annually come to the festival from South and North of Laos as well as from Thailand. People make offerings of Khanmarkbern, small green tower-like offering goods made by banana leaves, and flowers to around the stupa. During the festival, an international trade fair will be held with exhibitions of tourism products from Laos, Thailand and Vietnam and performance of traditional Lao, Thai and Vietnamese music and dance; the fair will also encompass a sports competition such as football, boxing and tennis matches in combination with local traditions like a drumming competition.