In July, there is a festival lasting longer than any other festivals in Laos. This festival, named Boun Khao Phansa, marks the beginning of the three-month long Buddhist Lent.
Boun Khao Phansa Festival
Time: From the full moon in July to the full moon in October
Duration: 3 months
Location: All temples throughout Laos
Meaning: The festival is held to remind Laotians of the beginning of the traditional three month "rains retreat" when Buddhist monks are expected to remain themselves in a single monastery.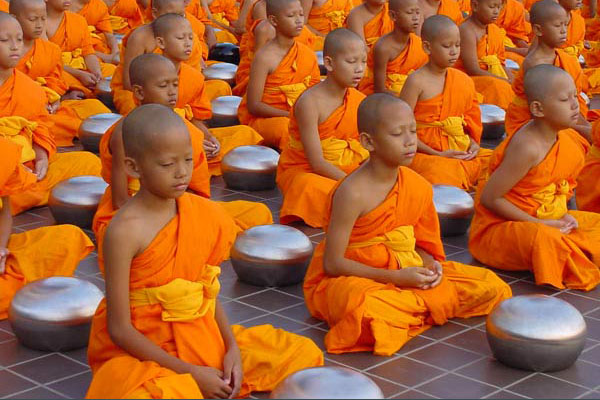 During the festival, all monks spend most of their time staying at temple for prayer and meditation. They should not venture out or spend the night in any other places except in cases of extreme emergency and, even then, their time away must not exceed seven consecutive nights. This is a period for serious contemplation and meditation for both monks and laymen. It's also particularly auspicious time for Lao men to enter the monkhood to get maximum benefit from the Buddhist teachings.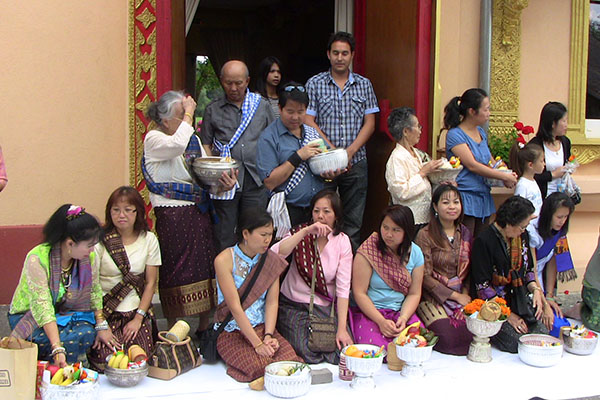 Early in the morning of Boun Khao Phansa, people prepare donations of food and necessities like soap, toothpaste and toothbrushes and towels for the monks. Most temples are very busy during this time with people making merit and giving their donations. At the end of these merit-making activities the monks will recite the teachings of Buddha and tell the history of Lent to temple goers. Later in the evening, monks, novices and lay people bring flowers and candles and walk around the central temple three times.