As June is the beginning of the wettest months in Laos which coincides with the planting season, Laotians organize an annual festival called Boun Bang Fai with the aim of asking the God of Rain to magically make the rains begin to help them get a good harvest. If your tour to Laos in June, let's mix yourself in the festival.
Boun Bang Fai Festival
Time: During the 6th lunar month, at the beginning of the rainy season (usually in early June)
Duration: 3 days
Location: All villages throughout Laos
Meaning: The festival is held to beseech the god of rain to have the rains come in a timely fashion for cultivation to get a good harvest.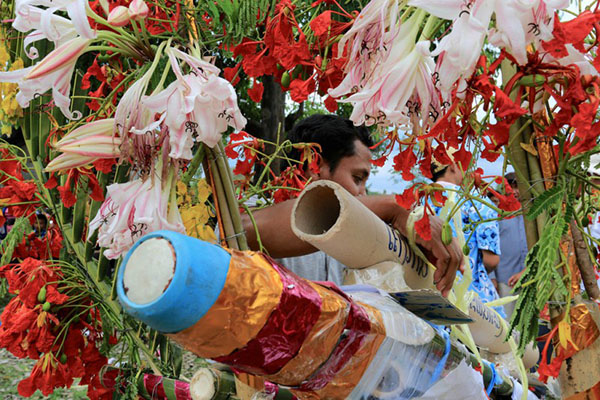 Boun Bang Fai, called a rocket festival as well, now coincides with the Visakha Puja celebrations, all of these festivals are colorful and full of fun. With its origins in pre-Buddhist rain-invoking ceremonies, Boun Bang Fai has been occurring decades from now and has been believed to be helpful in terms of agricultural aspects. It is said to bring the rains so that rice planting can start. Celebrations typically feature music and dance performances, competitive processions of floats, dancers, and musicians. A procession of groups of villagers carrying rockets while singing in a "call and response" style. Their songs are poetic in nature and use sexual themes that symbolize fertility. The humor used in the songs brings laughter to the spectators.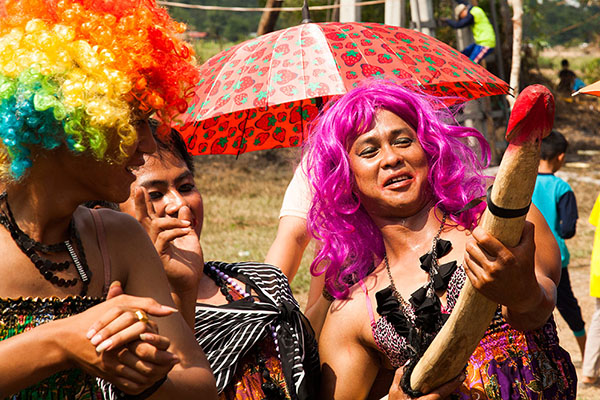 The third day of the festival is the competitive firings of home-made rockets. Rocket-makers earn both merit and honor if their creations fly high. Another tradition at many rocket festivals is for men to dress as women and parade around in order to anger the gods into punishing them with rain. This dramatic festival is also celebrated in Northeast Thailand.