March is considered as one of the quietest months throughout the year in Laos as only one festival is held in this month. However, this festival, called Boun Khoun Khao (Rice Ceremony), is one of the most important festivals of Laotians.
Boun Khoun Khao Festival
Time: Depend on the Buddhist lunar calendar, often in March
Duration: Two days
Location: Villages around Laos
Meaning: The festival is held to express appreciation to the spirit of the land.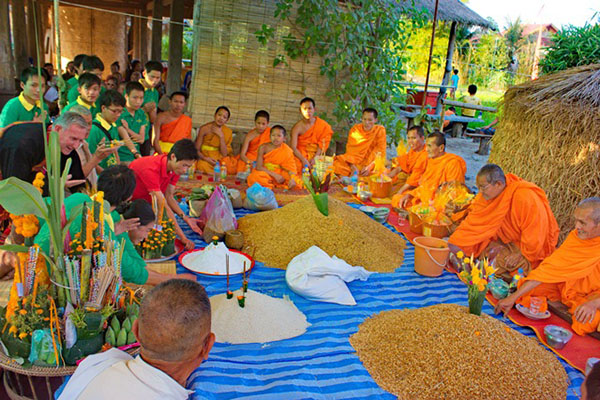 Also known as the Rice Festival, Boun Khoun Khao, taking places around the capital of Vientiane – the peaceful and beautiful city on the bank of Mekong River, reflects and honors the agriculture of Laos . It is celebrated in smaller villages around the city called wats. This is an ideal time for visitors to observe rural customs and traditions.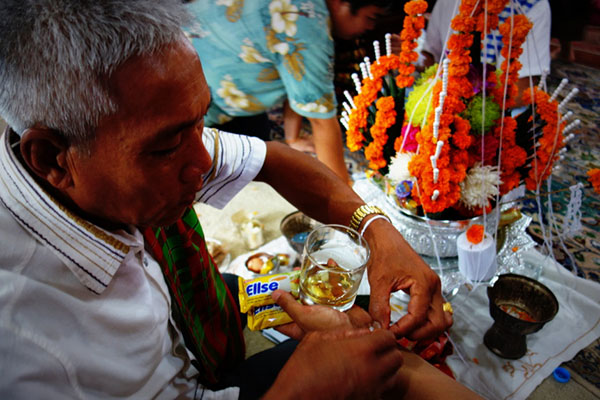 Tourist may have chance to immerse in tradition and customs of small villages and characterized Buddhist pagodas around the city. During the ceremony, people sit around a giant and graceful bunch of flower called as Pha Khouan. The most sacred ceremony of the festival is carried out by a senior in the village who will tie a white cotton strings around others' wrists and pray for their happiness. On festive days, people often offer delicacies like deep-fried Mekong fish, papaya salad and rice alcohol to express gratitude to nature and Mekong River for giving them abundant crops. After rituals and ceremonies, there are exciting entertaining activities of dancing and singing in traditional music. Visitors are all welcome to take part in ceremonies and afterward festive days.