Like March, April, despite having only one festival, is no less boisterous than other months in the year in Laos. Boun Pi Mai festival, which refers to "new year", falls in April as the celebration of the beginning of Lao Lunar calendar year and is a combination of merriment and meditation.
Boun Pi Mai Festival
Time: Between April 13th and April 15th
Duration: 3 days
Location: Throughout Laos
Meaning: The festival is held for joyful celebration with good deeds and prayers before entering the New Year.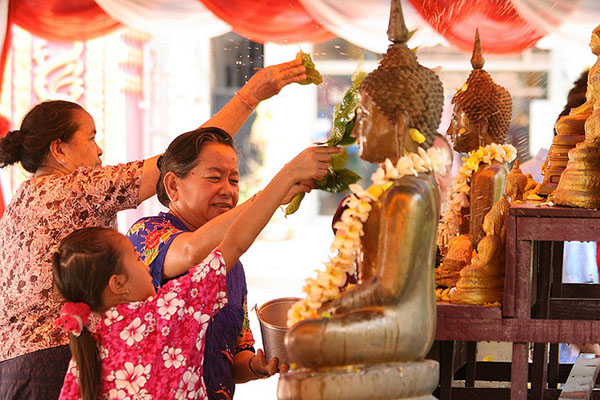 Similar to festivals over the same period of time of year in other Southeast Asian countries, Boun Pi Mai is celebrated with parades, circle dance, traditional Lao folk singing and enthusiastic water-throwing. The religious aspects of the festival are most apparent in Luang Prabang, where Buddha statues are worshiped with water pouring ceremonies. Temple compounds are further decorated with small sand Stupas, offered as merit towards good fortune and health. There is a large and colourful parade filled with a variety of traditional Lao costumes, music and dance, the procession of the sacred Prabang Buddha image, a Miss New Year beauty contest, and a handicraft fair. Boat races are held on the Mekong River, and much water is thrown and poured over the celebrants.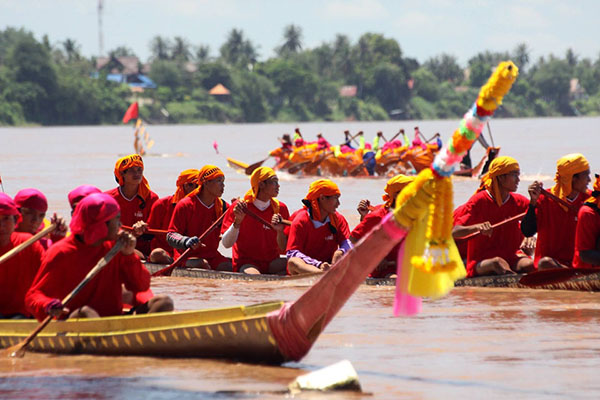 During this three-day festival, the entire country stops working and begins to party. Although only three days are official public holidays, most Laotians take the whole week off. Houses are cleaned, people wear new clothes and Buddha images are washed with holy water and this festival makes one of the most ideal time to visit Laos.