Recently, in January, 2017, Laos' government has established That Luang Walking Street in Vientiane, a new attraction for visitors. Besides Vientiane Night Maket, the existence of the walking street has added up more interesting and fun to Vientiane.
The route starts from Wat Chan, Chao Anouvong Park which is near Mekong River, the walking street opened up a wide and big space for river sight-seeing. From 4:30PM, all vendors start to unfold their shop alongside the street. And then the crowded atmosphere is all over the walking street. There are not only tourist but also local visiting and going out. Especially, in a summer night with cool atmosphere coming from Mekong River will bring you some pleasant feeling and relief after a long day on Laos' Tour.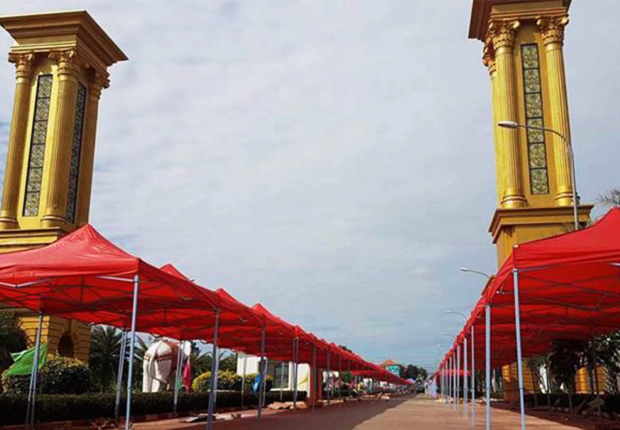 There are a lot of products ranging from local to daily product such as: clothes, souvenirs, electronics, toys, etc. Additionally, many food stalls are erected providing a variety of selection for all customers. Right at 5:30PM, polices close the area and turned it into the walking area until 10PM.
Just continue walking, tourist will encounter Vientiane New World Complex which gives the urban feeling inside local area with cocktails, music and people.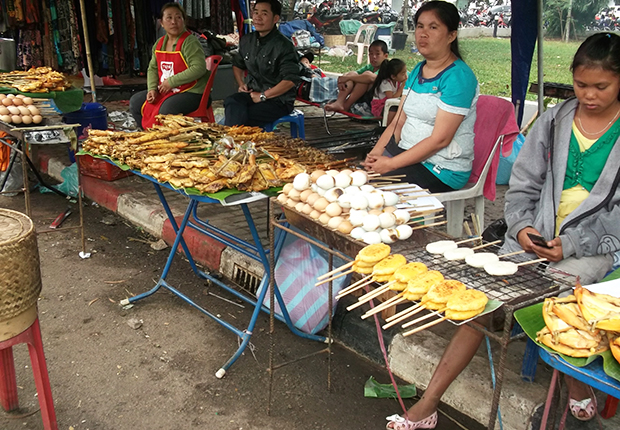 Walking street is a brilliant idea for both visitors and local since they have an open space to hang out and enjoy the atmosphere, especially near Mekong River and That Luang Lake. Just get a drink, gather friend and explore the night market with fun!