Laos, an attractive and peaceful country, enchants visitors with magnificent cascades, special Buddha sculptures, solemn temples, and people's friendly smiles. To complete the trip to this marvelous country, shopping is certainly an indispensable experience. So, what are the best souvenirs to buy in Laos?
1. Traditional Laos weaving, "sinh" (traditional wraparound skirt)
If you are seeking a perfect gift for your aunts, sisters, and friends, a silk sinh (Lao skirt) is absolutely a meaningful souvenir you should bring back home because you cannot find them in other countries. So during your trip to Laos be sure to pick up a beautiful "sinh" that your friends or relatives can wear for some special occasions such as ceremonies, wedding parties. These traditional clothes have many wonderful models, diverse and colorful to help you have more choices.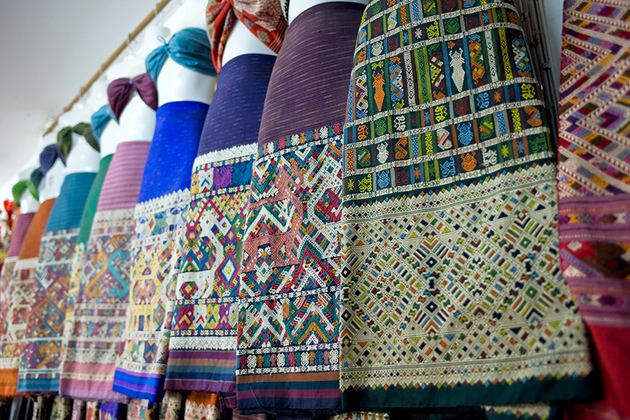 2. Textiles
In Laos, you can find some of the finest silk and cotton weavers in the world. Lao textiles, which were impressed with creative models and high-quality craftsmanship, are most worth buying on your Laos trip. Textile products, absorbing the beauty of the silk colors, like pillows, blankets, table-cover, bedspread, and scarves are also popular souvenirs with visitors. They are cheap to get with a price of only some dollars. With meticulous craftsmanship and unique creativity on display, it is easy to see what makes Lao textiles so special.
3. Brocade Weaving
Brocade weaving is both a cultural character and a traditional custom in Lao ethnic people's life. Each beautiful and unique thread or distinctive pattern is "condensed" in new traditional products through the Lao woman's industrious, ingenious hands. "Brocade costumes of the Lao ethnic group" with the patterns of pagoda, tower, elephants or swastika are eternally more strange than the others, making people immediately recognize the Lao people wherever they are.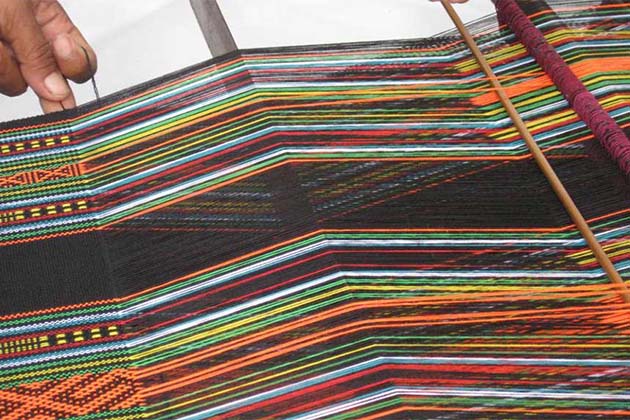 4. Pottery
Laos has villages that strongly developed pottery-making tradition with entirely dedicated to creating clay presents. Unlike other cultures, Lao women are principal generations creating traditional pottery. Ceramic products range from decorative art forms to daily goods like pots, urns, roofing, and floor tiles. Thanks to a complex long-term process of mix, molding, and drying, even the most common items are incredibly high quality.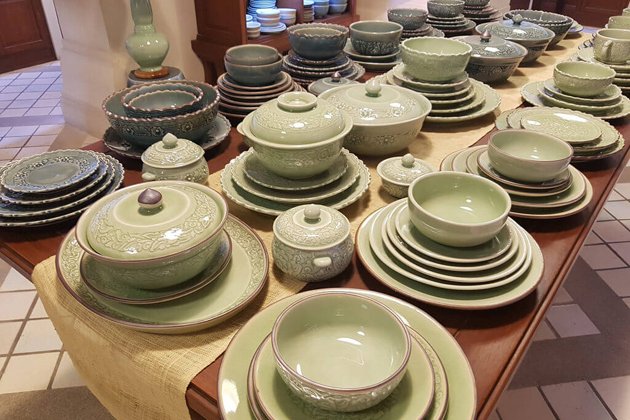 5. Bamboo Wares
In Laos, bamboo products are indispensable to mountain villagers' life. Bamboos can easily be bent and woven into bowls, vases, trays, chairs, mats, baskets, and other household wares, all artfully displayed in Laos markets. For travelers, a bamboo ware is the best (and possibly cheapest) souvenir option; moreover, they are extraordinarily light, so they won't weigh you down during your trip.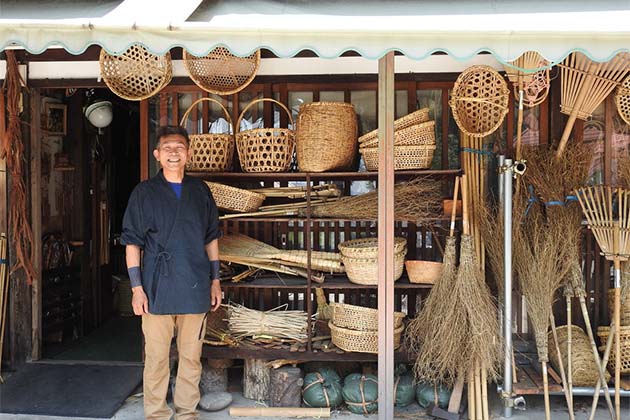 6. Antiques
Because Laos has a long and ancient history, collectors are always chasing after antiques. It played an important role in the production of Buddha images and traditionally served as a sculptural technique. Around the big cities of Vientiane, Luang Prabang and Savannakhet, there are many antique stores, where they sell Asian pottery, musical instruments, clothes, jewelry, and carvings. Visitors will be fined severely if they brought Lao antiques and Buddhist artifacts out of the country. However, tourists can buy a replica of antiques such as carvings, clothes, potteries, and coins.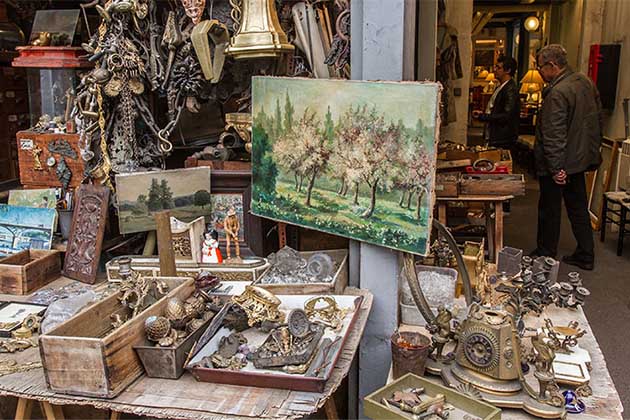 7. Silver Jewelry
Silver craft is obviously at the top of all the things to keep an eye out for when traveling through Laos. With traditional tools and ancient methods, all steps in the silver craft are made by hand. You can buy silver and gold at a much reasonable price in most jewelry shops in Laos. For visitors, the silver belt, silver earrings, and bracelets are delicate souvenirs for relatives and friends.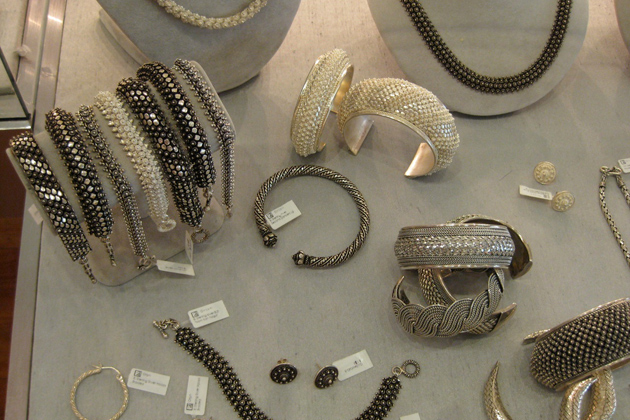 8. Coffee
Laos has one of the best coffee beans in the world, which proves the outstanding quality of its coffee products. According to many research, actually, this nation is the best place to grow coffee among Southeast Asian countries. So why not try and buy it as souvenirs? The most well-known kinds of coffee are Laos Arabica and Robusta because of their high quality and marvelous flavor.
9. Wood Carving
Handicraftsmen in Laos can engrave a large number of unique pieces from stone, bone or wood with various styles and shades. They combine traditional skill with people's sophisticated demands today. Containing their historical value, wood carvings can be easily found at local shops in Luang Prabang, Vientiane or Pakse. Definitely, the complex design of these valuable wood pieces belongs to the most meticulous carvings in Southeast Asia.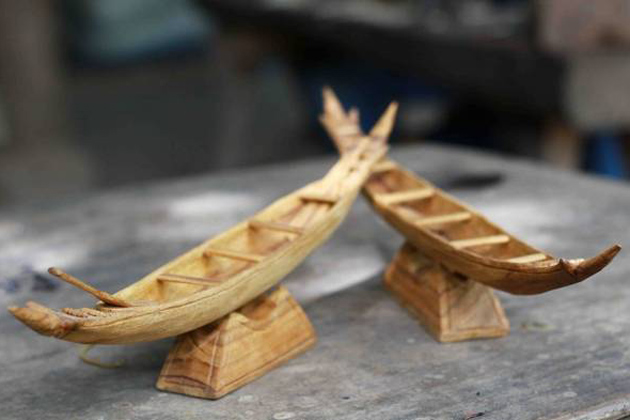 10. Snake Whiskey
One popular souvenir that we frequently see in Laos markets is snake wine. The snake whiskey smelled like alcohol then went down like tequila. If you're into extremely strong drinks, the snake whiskey, which was truly rice wine with a bit of snaky funkiness, will be definitely a perfect choice.
In Laos, traditional handicrafts and locally-produced wares are always flooding local markets. From silk goods to excellent art, Laos is an artisan hub which is not covered by the hustle and bustle of the Western world. These favorite souvenirs are both unique and distinctive. Check out our Laos tours and get started planning your journey!