Recently, Laos emerged as a famous land for adventures. If you love the unspoiled natural scenery of Laos, walking through dense forests, visiting traditional villages or taking a dip in the cool waters are the best experiences that Laos Tours bring to you. If you are planning to go to Laos to exploring this land, here are the top 5 amazing activities in Laos you can follow.
Zipping through the Forest
For those who like a little daredevil adventure, head to northern Laos where you can go to the Gibbon Experience and fly at amazing speed through thick forests and valleys on a zip line. From the high 500 m above the ground, you can see the clear the large view, fly together with the birds. Immerse yourself in nature, it seems that every worry in your mind low out. If the trip is only zipping, it's not enough for you. Besides, you will have the experience to sleep at the tree houses that are accessible only by zip-line. It can be admitted that this is an amazing experience in Laos.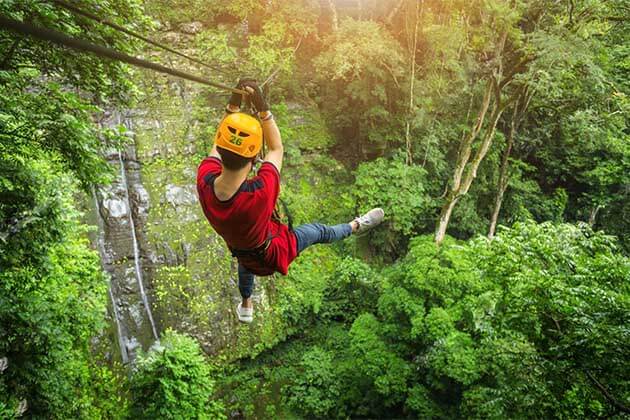 Kayaking through Si Phan Don
Escape to the chaotic city, come to Si Phan Don to relax and enjoy the great moment on the island. Come to the "4000 islands", you not only to relax, but it also becomes one of the best spots to kayak. Go along the gentle Mekong river and take in the amazing scenery. Drop yourself in the middle of the large lake, while you are rowing, if you are lucky, you have the chance to meet the endangered Irrawaddy dolphin!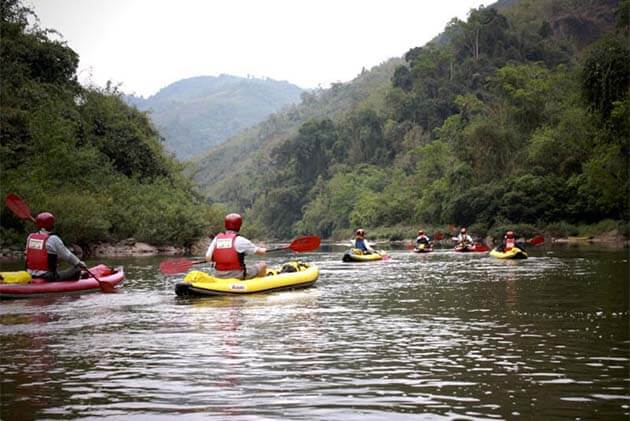 Rock Climbing in Nong Khiaw
Climbing spots in Laos are always the best choice for travelers who like the adventure tour. Land in Laos, you can move immediately to the Backpackers' hub in Vang Vieng where the place is famous for outdoor activities in Laos. Prepare the most things you need to climb, come to the small settlement near to the Ou River of Northern Laos, Nong Khiaw, you can own the rock and scale the surrounding limestone mountains amidst the most beautiful landscapes you could ever imagine.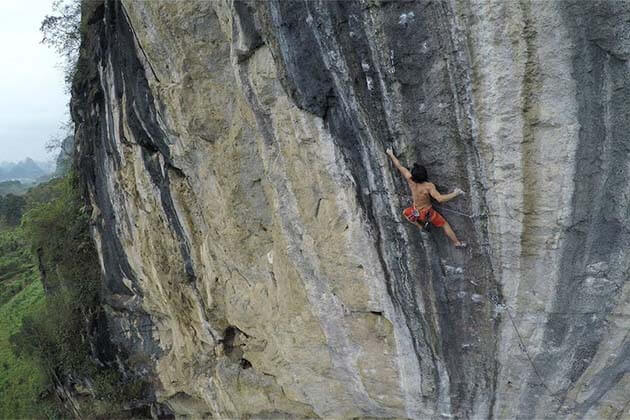 Boat into Limestone Caves
Stretches 7 km long and goes 91 high, Tham Kong Lo Cave is one of the most scenic places in Laos. Hire a small boat and navigate your way through the wide river passage before stopping off to explore on foot. While rowing the boat, don't forget to bring the torch because you may also go to the dark cave. The cave will be more beautiful and mystery than ever when coming with a torch. If you don't know the way, you can go with the locals, they will head you off and tell you the story about the strange limestone.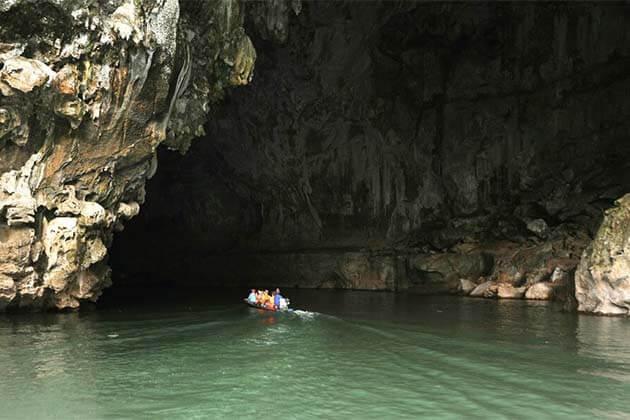 Trekking the "100 Waterfalls" and Remote Katang Villages
Trekking in the 100 waterfalls in Laos is never making you disappointed. Being a newly discovered attraction, the "100 waterfalls hike remains relatively unknown among many travelers. Trekking to some villages in Nong Khiaw is the best trip for you. Come to the villages, you will be welcomed by the villagers, more understanding about the culture and their life. You can also spend much time here to hear about the stories of the locals. I bet that you will really like this activity, a memorable trekking experience is one that you brings you somewhere unexpected. As soon as walking through to the sacred forest, we pay a visit to Katang villages of Dong Phy Vieng and experience life outside