Duration: 10 Days/9 Nights
Date: Optional (Available all time)
Start/End: Luang Prabang/Pakse
Tour Routine: Luang Prabang – Xieng Khoang – Vientiane – Pakse
Tour Type: Natural and Landscapes, Custom and Culture
Tour Customize: Absolutely (Feel free to tell us your requirement in the inquiry form)
Guides: Local Guide (Available in English and also other language if requested)
Transportation: Private first-class air-conditioned motor coach
Accommodation: Listed below or equivalent. Rooms with private bath or shower, hotel taxes, porterage, tips, and service charges
Day 1: Arrival – Luang Prabang
Day 2: Luang Prabang – Pak Ou – Luang Prabang
Day 3: Luang Prabang – Kuang Si Waterfall
Day 4: Luang Prabang – Xieng Khouang (Road)
Day 5: Xieng Khouang – Vientiane (Flight)
Day 6: Vientiane – City Tour
Day 7: Vientiane – Pakse – Don Khone Island (Flight)
Day 8: Don Khone Island – Surrounding (Boat)
Day 9: Don Khone Island – Tad Lo – Pakse
Day 10: Pakse – Departure
Day 1: Arrival – Luang Prabang (D)
Upon arrival, we transfer to the hotel. Late afternoon, we have a short visit Phousi Mount to explore the sacred gilded temple and admire the romantic scenery of the city and the sun setting over Mekong River.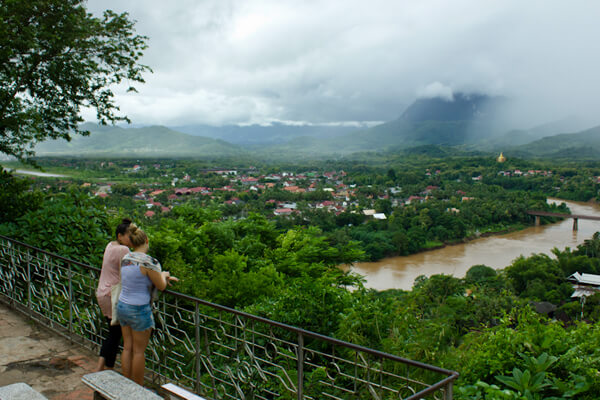 After welcome dinner at a fine local restaurant, we enjoy our time at the famous Luang Prabang Night Market, enjoying the fresh air, friendly sellers; shopping handmade textiles and handicrafts locally made by both ethnic local Laos.
Overnight in Luang Prabang
Day 2: Luang Prabang – Pak Ou – Luang Prabang (B, L)
We should never miss the chance to join the daily morning ritual of Alms Giving Ceremony in the Cultural Heritage city of Luang Prabang by getting up early and go down to the streets to experience saffron-clad monks collecting offerings or 'Alms' from faithful local residents, the unique tradition in Laos.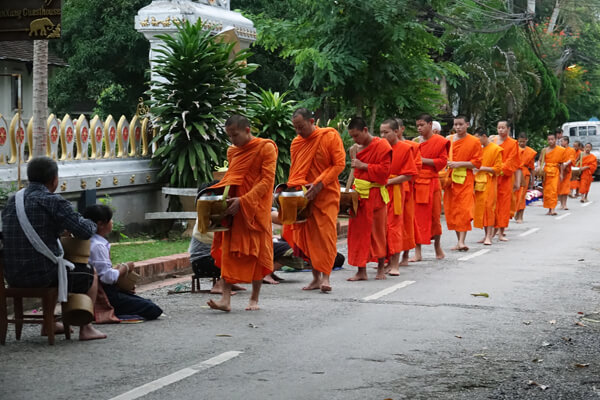 Back to the hotel for our breakfast then we are boarding along Mekong river to the mysterious Pak Ou Caves. These caves are an ancient pilgrimage place comprising thousands of golden Buddha images over hundreds of years.
After having lunch at a native restaurant on the riverside, we take a boat trip back to Luang Prabang and visit the famous village Ban Phanom where local people make hand weaving. Enjoying sunset time. Overnight in Luang Prabang.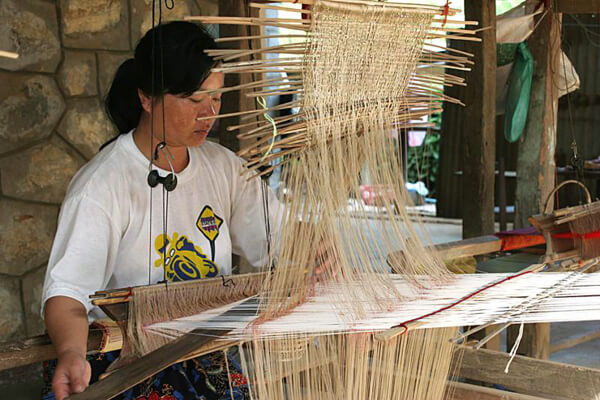 Day 3: Luang Prabang – Kuang Si Waterfall (B)
Today, we explore Kuang Si Waterfall, a must destination to visit in Luang Prabang where we enjoy our cool time with swimming in the topaz pools (summertime) or walking along the forest trails, visiting the Bear Sanctuary.
On the way, we will stop at Phousi Market where Luang Prabang citizen does their shopping every day.
In the afternoon, we relax at the hotel. Overnight in Luang Prabang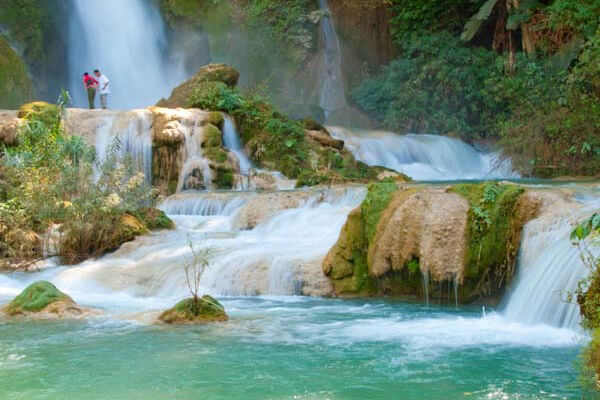 Day 4: Luang Prabang – Xieng Khouang (Road) (B, D)
After breakfast, we drive through spectacular scenery to Xieng Khuang, home of the Plain of Jars. We will have some stops to visit the hill tribe villages.
Arriving in Phonsavan town, we check in hotel and relax. Exploring our way the local market and MAG Centre. Overnight in Xiengkhuang.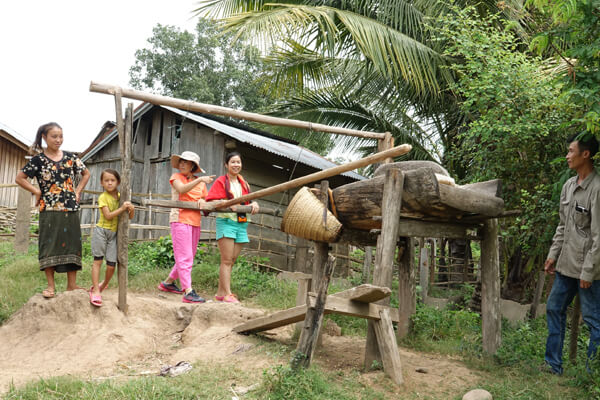 Day 5: Xieng Khouang – Vientiane (Flight) (B, D)
Have an early breakfast and depart earlier than usual, then discover Plain of Jars. En route, we stop to visit Sites 1, 2 & 3 as well as taking a short trek to a Tai Dam and Lao Leum village.
Back to Phonsavan center, we then board our short flight to Vientiane. Relax in Vientiane and enjoy welcome dinner at a fine local restaurant with traditional music. Overnight in Vientiane.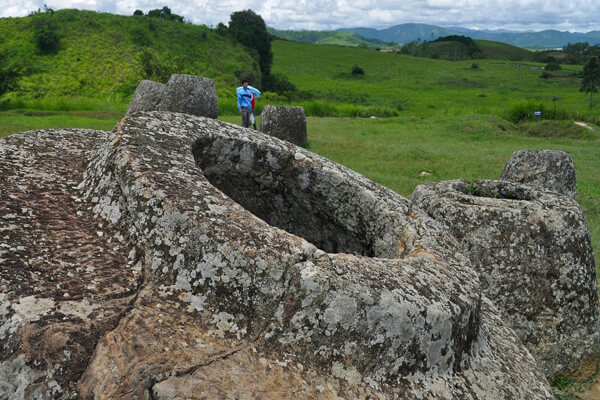 Day 6: Vientiane – City Tour (B)
Today, we visit the most famous temples in Vientiane including Wat Sisaket with its thousands of miniature Buddha statues; the former royal temple of Wat Prakeo, which housed the famous Emerald Buddha Image; the national icon of Laos, That Luang Stupa. Stopping along the way to take some pictures of the imposing Patuxay Monument, which is Vientiane's own Arc de Triumph; COPE Center. The COPE was created in response to the need to provide UXO survivors with the care and support they required, namely by way of orthotic and prosthetic devices. This museum was set after in 1997 to help to cover the victim during Indochina war.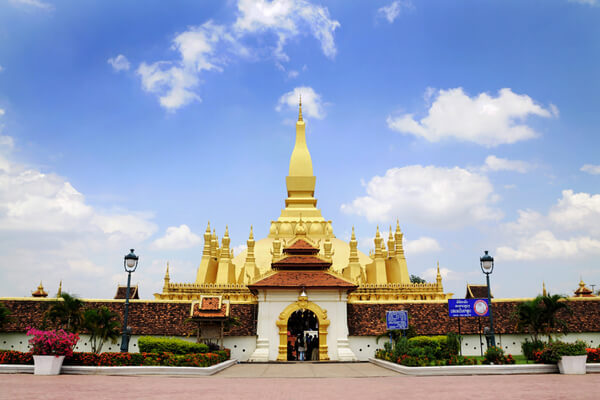 In the afternoon, we visit the capital taking in sites such Wat Ong Tue, Wat Inpeng and Wat Haisok, the main shopping area, and Vientiane's Central Market, Talad Sao by bikes or van. Overnight in Vientiane.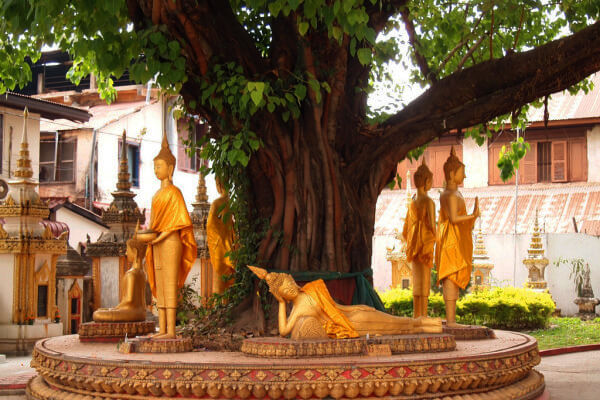 Day 7: Vientiane – Pakse – Don Khone Island (Flight) (B)
Today, we take an early flight to Pakse where we are welcome upon arrival then head south towards Champasak and the 4000 islands area. We go along Mekong River by ferry to admire the amazing pre-Angkorian ruins Wat Phu, one of Southeast Asia's most dramatically situated mountaintop temples.
Continue the trip on road and boat to Don Khone in the south of Mekong Region, featured with over 4000 islands, one of the most scenic areas in Laos. Overnight in Don Khone.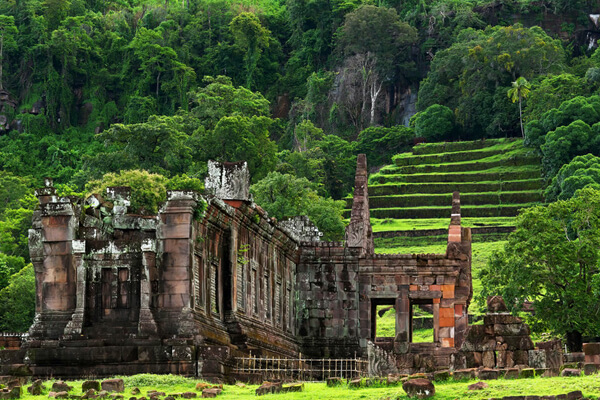 Day 8: Don Khone Island – Surrounding (Boat) (B)
Today, we discover Don Khone Island on the boat. Not only a beautiful site, it is also a historical witness in the Indochina War. After that, take a glance on the first Lao railway with its own locomotive. Next, we boat to the wonderful Liphi waterfall, or Samphamith, which created a natural border between Lao and Cambodia.
In the afternoon, back to Ban Nakasang and go to the stunning waterfall of Khone Phapeng, the largest waterfall in South East Asia, also considered as 'Niagara of the east'.
Overnight in Don Khone.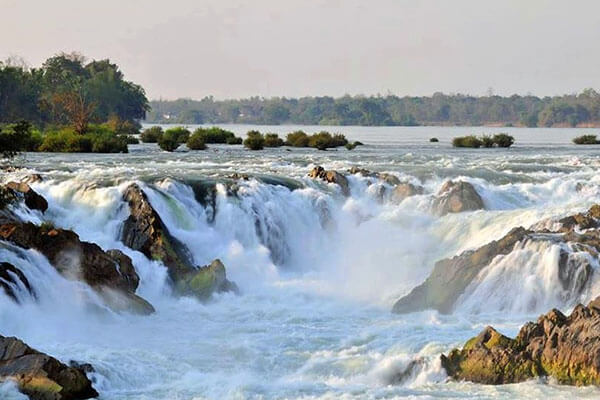 Day 9: Don Khone Island – Tad Lo – Pakse (B)
This morning, we leave Done Khone, head to the Bolevan Plateau.  The area is famous for its many waterfalls. We will explore the two best including Tad Fan, with its spectacular twin falls cascading over 100 meters to the valley below and Tad Ngeuan, with its fresh pools for taking a café and plantation where we can see some real Laos coffee.
In the afternoon, we transfer to Tadlo, on the way, we will see the famous area where people plant a lot of coffee, tea, cardamom, bananas, and other tropical crops. Besides, Tad Lo is home to another gorgeous waterfall and various ethnic groups. We also visit the villages of Alak, Nge, and Katu before checking in the hotel. Overnight Tad Lo.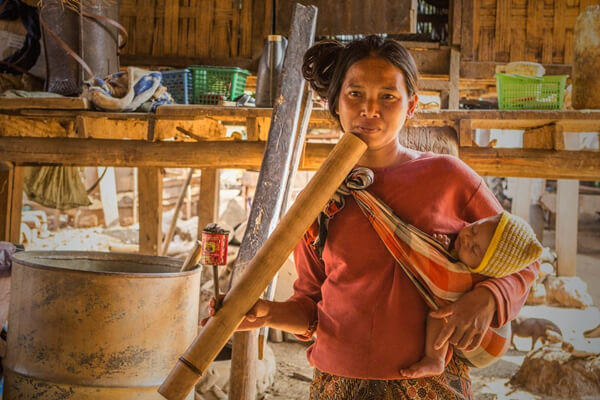 Day 10: Pakse – Departure or Flight Siem Reap (Cambodia) (B)
Farewell beautiful Laos, we take a flight back to Vientiane or Siem Reap (Cambodia).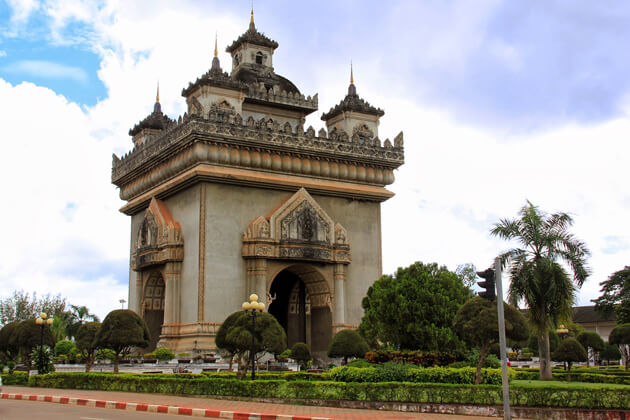 Trip ends.
"Free inquiry if you interest this tour or create your own trip with our travel expert!"