Duration: 8 Days/7 Nights
Date: Optional (Available all time)
Start/End: Luang Prabang/ Chiang Khong (Thailand)
Tour Route: Luang Prabang – Nong Khiaw – Nam Kat Yo La Pa – Pakbeng – Chiang Khong (Thailand)
Tour Type: Adventure and Experience
Tour Customize: Absolutely (Feel free to tell us your requirement in the inquiry form)
Guides: Local Guide (Available in English and also other languages if requested)
Transportation: Private first-class air-conditioned motor coach
Accommodation: Listed below or equivalent. Rooms with private bath or shower, hotel taxes, porterage, tips, and service charges
Brief Itinerary
Day 01: Arrival – Luang Prabang
Day 02: City Tour – Khuang Si Waterfall
Day 03: Luang Prabang – Pak Ou Cave – Nong Khiaw
Day 04: Nong Khaiw – Morning Boat Trip to Muang Ngoi
Day 05: Nong Khiaw – Oudomxay – Nam Kat Yo La Pa
Day 06: Nam Kat Yo La Pa – Cycling – Zip-Lining
Day 07: Nam Kat Yo La Pa – Pakbeng
Day 08: Pakbeng – Luang Prabang
Day 01: Luang Prabang Arrival (D)
Upon arrival, you will be met our local guide upon arrival and drive a short distance to the hotel.
Overnight in Luang Prabang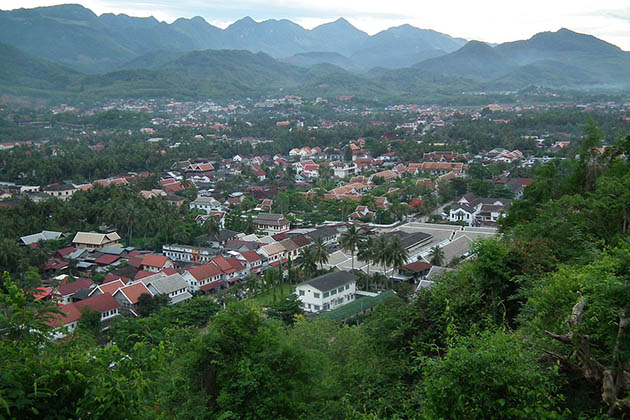 Day 02: City Tour – Khuang Si Waterfall (B)
Having breakfast at the hotel, we are about to visit the city's most ancient temple, Wat Xiengthong with its special roof structure which is much longer than the normal one and almost reaches the ground. It is the typical Lao architecture. Then, we will visit the Royal Palace Museum where many interesting artifacts are exhibited. Art and Ethnology Centre will help us to gain more knowledge about minorities' culture, which is also the last destination of the morning.
After lunch, in our car, we will head to the amazing Khouangsi Waterfall where you can enjoy yourselves in the turquoise pools or walk along the forest pathway to enjoy the atmosphere or beautiful scenery. By the way, we also have a chance to visit different minority's Laotian ethnic group's villages (Ban Quay, Ban Ou). There is a bear sanctuary in the area. And then we will climb up to Mount Pousi and explore the sacred gilded stupa and catch a glimpse of the city from a different view and see the sunset over the Mekong River.
In the evening, you will be in the middle of the Night Market in Luang Prabang. In this market, you can find a variety of handmade fabric and local handicrafts.
Overnight in Luang Prabang.
Day 03: Luang Prabang – Pak Ou Cave – Nong Khaiw (B)
Our first destination today is a place with evergreen forest and beautiful landscape, Nong Khaiw. Along the way, there are several stops at a few villages to be amazed at limestone karst scenery and go on a boat trip to Pak Ou Cave, two connected caves containing thousands of gold lacquered Buddha statues in with many sizes and shapes. In the late afternoon, we will be able to reach Nong Khiaw.
Overnight in Nong Khiaw.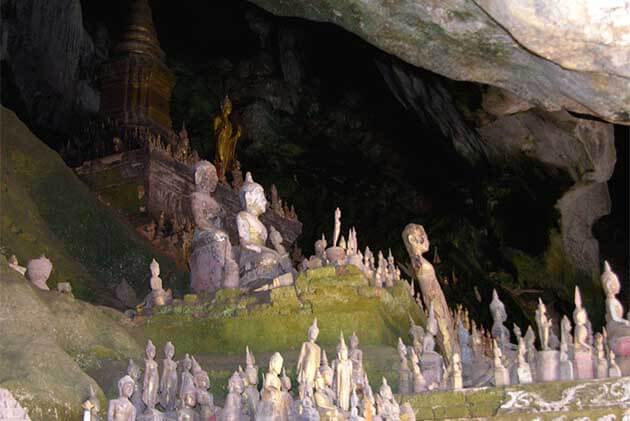 Day 04: Nong Khiaw – Morning Boat Trip to Muang Ngoi (B, L)
One hour upstream from Nong Khaiw by boat, there is Muang Ngoi, a wonderful fishing village. Then, we move to Tham Kang where is told that a Naga once lived in the rear. One of the most original villages in Laos, which is only accessible by foot through the rice paddy fields is Lao Loum village of Ban Na.
After lunch, before returning to Muang Ngoi, we would pay a visit to Thai Daeng Village of Huay Sen and have a chance to see the combination of wild forest and paddy field scenery. Don't be hurry to board the boat back to Nong Khiaw, you are offered an opportunity to do local things and bathe in Nam Ou. We will come back to Nong Khiaw by early evening.
Overnight in Nong Khiaw.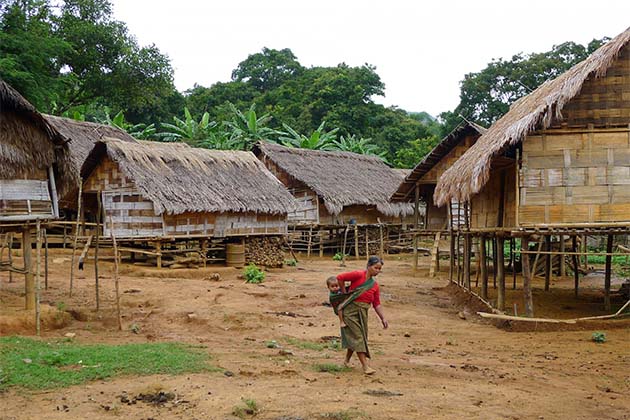 Day 05: Nong Khiaw – Oudomxay – Nam Kat Yo La Pa (B, D)
In order to breathe in the fresh atmosphere, this morning we will have a short walk to Tham Pha Thok, a limestone cave, which has been served as a safe place for villagers to hide during the Indochina War. The cave gives you a natural sense of the countryside or rural area. We then get back on the road, this time heading north to Nam Kat Yolapa via Oudomxay.
Overnight in Nam Kat Resort.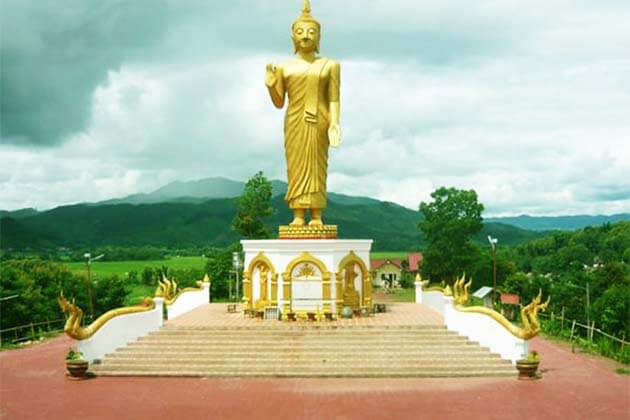 Day 06: Nam Kat Yo La Pa – Cycling – Zip-Lining (B, L, D)
Today is a cycling day! First, we will start our day by taking Green Bus to the information center and hear the camp manager introduce. Next, we will cycle from Information Center 5km, trek 900m through the forest and Kua Ou Bridge to Namkat Waterfall. Finally, take the Zip-lining (18 lines) through Namkat Waterfall and the rainforest along the Namkat river.
Overnight at Nam Kat Resort.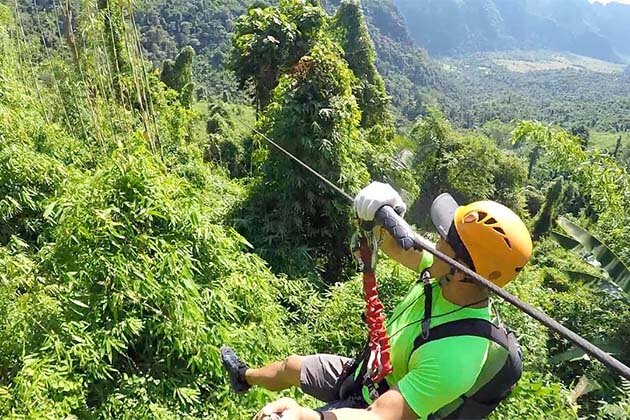 Day 07: Nam Kat Yo La Pa – Pakbeng (B, L, D)
Say goodbye to the resort after breakfast and head to Oudomxay, the most mountainous area in Laos. Despite that, the roads are good for us to go there by car. This province is special because it consists of 23 ethnic groups. Along the way, we will make a few stops to see minority groups such as Hmong, Khmu, Black Thai, Lu, and Hmong hill tribe people at Ban Songja and Ban Jarong. The hill tribe people will welcome you with waving hands and smiles.
Once arrive at Oudomxay City, Pakbeng is the next destination. Take that opportunity, there are some stops to visit Khmu, Tai Dam (Black Thai) and a Hmong village. before checking in the hotel, it is time to explore the daily evening hill tribe market.
Overnight in Pakbeng.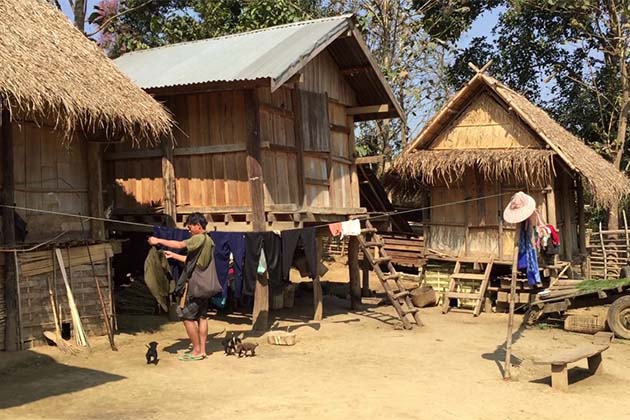 Day 08: Pakbeng – Luang Prabang (B, L)
The last day will be used on a traditional boat upstream on the Mekong River. This part of the river is narrow, gives a peaceful sense but two sides of the river are full of wonderful mountain ranges and lush forests. Our boat boards in Ban Houeilampen to meet Hmong hill tribe people. you will be amazed by their unique culture. Then we transfer back to Luang Prabang.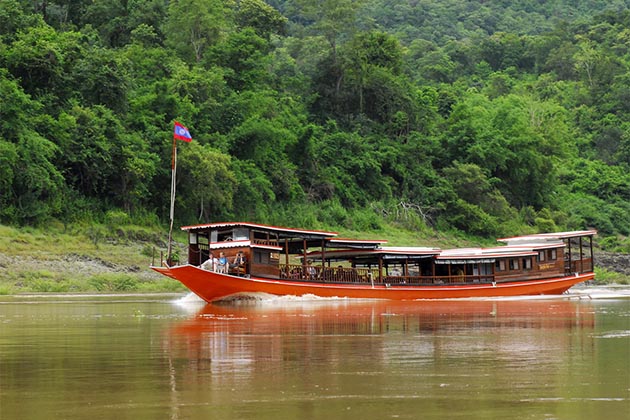 The tour ends.
"Free inquiry if you interest this tour or create your own trip with our travel expert!"